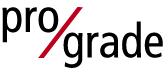 The result of lower cholesterol is better heart health and a lower risk of heart disease.
West Palm Beach, Florida (PRWEB) October 24, 2012
Fiber is frequently touted as the key to heart health. But when Prograde Nutrition, one of the nation's top health supplement manufacturers, decided to add a fiber supplement to its product Prograde Genesis, they found one source of fiber with much more far-reaching benefits.
Beta glucan, a fiber supplement derived from oats, has the same cholesterol-lowering properties as other fibers. But according to a 2007 study, it also plays a key role in regulating blood sugar and combating diabetes. Prograde says this made it a natural choice for inclusion in Genesis.
"Beta glucan is a wonder material," said Registered Dietitian Jayson Hunter, director of research at Prograde. "When ingested it forms a viscous material in the stomach, which has both a soluble and insoluble component. Each of these does a different crucial job in the body."
Hunter says the insoluble portion of beta glucan is the part that reduces cholesterol. It binds with bile produced by the liver, and the body disposes of it. This forces the liver to make more bile, which it does by taking cholesterol out of the blood stream.
"The result of lower cholesterol is better heart health and a lower risk of heart disease," Hunter confirmed.
But the soluble portion of beta glucan is what has researchers buzzing.
"Essentially, it slows down enzymes in the stomach. Digestion happens more slowly," explained Hunter. "In turn, sugar is absorbed slower, and ultimately released into the bloodstream at a slower, more manageable rate. A morning dose of just 10% beta glucan with your cereal may reduce your glycemic peak during the day by as much as 50%."
Prograde Genesis includes 750 mg of beta glucan, along with a potent blend of fruit and vegetable extracts, antioxidants and probiotics.
"It's good for anybody," Hunter said, "But it's great news for diabetics."
About Prograde
Prograde Nutrition was founded by fitness experts who wanted to find higher quality supplements for their clients. Prograde emphasizes careful scientific research and testing, and distributes its supplements only through qualified medical and health professionals. Information can be found at http://www.getprograde.com/beta-glucan-lowers-cholesterol-blood-sugar.html.