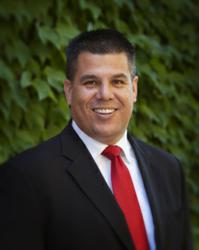 PROSSER, WA (PRWEB) October 23, 2012
Red Comet offers a complete online program that is both rigorous and engaging. Red Comet, which was recently approved as an "Online School Program Provider" by WA State Office of Superintendent of Public Instruction (OSPI) has teamed with Toppenish School District to create its first online school program in conjunction with a school district. Toppenish School District and Red Comet have worked together since 2007 in bringing a quality academic online program to the students served by the Toppenish School District.
Located on the Yakama Indian Reservation, Toppenish High School is somewhat unique in that it serves a 95% minority student population—and nearly 100% of the students qualify for free and reduced-price lunch. Mr. Trevor Greene has helped his students achieve extraordinary success.
"Mr. Greene is an amazing individual who is deeply and compassionately involved with the success of his students. He is very much in touch with the needs of his student population and strives to bring solutions that work for all of them. Since Mr. Greene started to lead Toppenish High School, he raised the bar for academic expectations," said Dr. Jay Srinivasan, Managing Director of Red Comet.
"Red Comet worked extensively with Toppenish School District to launch a brand new online learning curriculum that is fully aligned with Washington State standards. Several quality controls were launched that made the online program a very safe and secure environment for students. Students learn at their own pace without being intimidated by time constraints. Students are not held back because of their academic deficiencies but instead are offered several opportunities to master the subject matter prior to taking the tests", said Ms. Sapna Ganeshan, President of Red Comet.
Red Comet is an online high school course provider approved by the Washington State Office of Superintendent of Public Instruction (OSPI). Red Comet is fully accredited by Northwest Accreditation Commission (NWAC), which is part of AdvancED.
Students throughout the country use Red Comet's high school classes that include all the core subjects as well as numerous high school electives. All Red Comet course credits for high school classes are accepted by most High Schools throughout the United States of America. This applies to credit recovery as well.
A variety of students use Red Comet's online learning program – students attending public high schools who need extra credits for high school classes, students attending private schools who are looking for electives, students in need of credit recovery, Home School High school students, student athletes, students with part-time jobs, students who dropped out of school, etc.
For Immediate Release
Contact Information:
Dr. Jay Srinivasan
Managing Director,
Red Comet
1-888-730-1101
jay(at)redcomet(dot)org