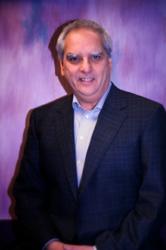 Rockville, MD (PRWEB) October 18, 2012
Steven N. Rice, D.D.S., is now providing modern surgical tooth extractions. As a periodontist that pays close attention to the needs of his patients, when a tooth extraction becomes necessary, he provides the service that is required. There are a number of reasons to extract teeth, including infection or decay, severe periodontal disease, an extra tooth that is blocking the permanent teeth from growing in, space in the mouth necessary for orthodontics, or a tooth that cannot be restored.
The majority of extractions are simple, which means that they are performed on the visible teeth in the mouth. Most often, a simple extraction is necessary because of decay or injury, but may also be necessary for other reasons. A local anesthetic is often used and the tooth is loosened by the dentist, grasped with forceps, and then pulled out.
A surgical extraction may be required if a tooth has become broken and the remaining part of the tooth is at or below the gum line. Another reason for this procedure is if a wisdom tooth has not erupted or has become impacted. This procedure is often done with a local anesthetic, although a general anesthetic is sometimes used. During the procedure the gums may need to be cut and pulled back so that the tooth can be seen and removed.
No matter the reason teeth may need to be extracted, Dr. Rice will work with a patient to see if there is another alternative. He understands that people need their teeth to remain as intact as possible so that they can last their whole lives. However, Dr. Rice also understands situations when extracting the tooth is the best option. People who are concerned that they may need to have a tooth extracted should visit their periodontist or dentist to see if there are any other options. To learn more about tooth extractions, visit http://www.advancedgumsurgery.com.
Advanced Laser Gum Surgery Institute of Washington is a periodontal practice offering patients personalized dental care for Rockville, Maryland since 1981. Dr. Steven N. Rice received a Doctor of Dental Surgery degree from the University Of Maryland School Of Dentistry. He continued his education as a General Practice Resident in the United States Army, where he was awarded a Medal of Commendation. He studied periodontics at the Medical College of Georgia and was recognized as Diplomate of the American Board of Periodontology upon completion. Dr. Rice is part of one percent of dental professionals providing the most recent FDA cleared laser procedure for gum disease and periodontal treatment. To learn more about Advanced Laser Gum Surgery Institute of Washington and their dental services visit their website at http://www.advancedgumsurgery.com and call (240) 747-7355.