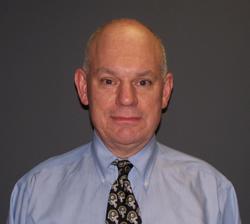 Pittsburgh, PA (PRWEB) October 18, 2012
Michael C. Stypula, DDS, MDS, works with patients who are in many different stages of gum or periodontal disease. Whether a patient is in the early stages of the disease or has been treated for dental periodontal disease, it is important to maintain a strict regimen of dental care to make sure that problems do not get worse. By taking the bull by the horns and actively combating the disease, a person can reduce the amount of time and money spent on expensive treatments for gum disease as well as the pain and discomfort such disease often causes.
Bacteria are naturally found in the mouth, but thrive in the plaque that tends to accumulate on teeth. The bacteria then release toxins that can begin an attack on the teeth and gums. When the bacteria and plaque are not removed, it can lead to gum disease and other problems. The first step to preventive maintenance is a rigorous and strictly adhered to home care regimen. Proper brushing and flossing are absolutely necessary to aid in the prevention of disease or its reoccurrence. However, even with excellent brushing and flossing procedures, regular periodontal visits are crucial.
Regular visits are needed so that the plaque that naturally builds up in the mouth can be removed professionally. Some people are prone to a faster buildup than others, so more frequent visits may be merited. Dr. Stypula will set up a maintenance plan based on the needs of each individual patient. The plan may be tweaked as needed depending on how the patient is responding to treatments and maintenance visits.
The two-part plan depends on the patient's dedication to at-home oral hygiene and their willingness to follow the schedule of in-office maintenance. Between these two areas of focus, a person should be able to maintain good oral health and be able to avoid future incidence of dental periodontal disease. For more information on periodontal maintenance one can visit http://www.pittsburgh-periodontist.com.
Dr. Michael Stypula is a Periodontist offering patients personalized dental care for Pittsburgh, Pennsylvania. Dr. Michael Stypula graduated from St. Bonaventure University and received a BS in Biology. He then attended Temple University School of Dentistry, where he was awarded his Doctor of Dental Science (D.D.S.) degree. At the University of Pittsburgh, School of Dental Medicine Dr. Stypula received his training in periodontics and implants and earned his degree of M.D.S. Dr. Stypula is part of one percent of dental professionals providing the most recent FDA cleared laser procedure for gum disease and periodontal treatment. His practice is dedicated to oral health. To learn more about and their dental services visit their website at http://www.pittsburgh-periodontist.com and call (412) 348-8833.