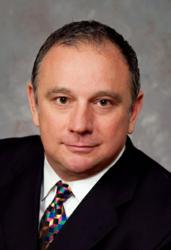 "Asking the right questions, being cautious and doing legitimate research is key to ensuring potential buyers get what they pay for."
- CEO of Wesley Financial Group, Chuck McDowell
Nashville, TN (PRWEB) October 20, 2012
Timeshare company executives who gathered at the 14th Annual Shared Ownership Investment Conference last month expressed optimism that sales of vacation timeshares could return to pre-recession levels, according to a story in the Orlando Sentinel.
"To me, this is a signal that the timeshare industry is going to ramp up sales efforts. Consumers need to be more vigilant than ever or this sales push could be followed by a giant wave of buyer's remorse," said Chuck McDowell, CEO of timeshare advocacy company Wesley Financial Group LLC. McDowell has years of experience in helping timeshare owners void contracts that were entered into as a result of fraud, misrepresentations or a narrowly defined type of activities that were part of the sales presentations, closing discussions and/or during the term of the relationship itself.
"My advice to anyone considering buying a timeshare: Take it slow. Don't allow a timeshare sales person to rush you into making a decision," McDowell said.
"This means you should never purchase a timeshare on the same day you receive a timeshare sales pitch," he added. "Always take at least a day to think it over, no matter what the sales person says about the need to act quickly. For instance, the sales person might say that he is offering you a timeshare that was just foreclosed on and you have to act now or you'll lose the opportunity to get a timeshare with 'instant equity.' Well, equity in a timeshare is only valuable if you can sell it and I have never seen anyone sell his or her timeshare. Even financial guru Dave Ramey says that you can't give a timeshare away, much less sell it. So, again, there is never a reason to get in a hurry when buying a timeshare.
"I also advise that you to talk it over with someone before buying," he said. "Buying a timeshare is a big decision and a major commitment. It's important to talk with someone you trust, especially someone with financial experience."
In addition to talking it over with a family member or financial advisor, McDowell advises asking the sales person for the names of people he or she has sold a timeshare to, then call them up and ask them how happy they are. "Talking to a few people who have purchased a timeshare from the company you are considering buying from never hurts," McDowell said "I would advise people to call and speak to at least three timeshare owners and get their true opinions."
Also, ask about maintenance fees. How much are they? How much have they risen in the last five to 10 years? "What to look for here is stability. If you see that there have been big spikes in fees, beware," McDowell said. "Also ask for a list of all assessments that owners have had to pay during the property's entire history. This could be very eye opening. Asking about maintenance fees and assessments makes you realize that the cost of a timeshare doesn't end when you pay it off. You'll be required to pay maintenance fees as long as you own it and they can be substantial."
And lastly, don't sit in a sales meeting all day. "If the sales pitch is in fact legitimate, the sales person should be able to fully explain everything in 90 minutes, two hours tops," said McDowell. "Or better yet, ask them for literature you can evaluate, then call them to set up a meeting with specific questions in mind. All-day sales pitches are designed to wear you down. Don't allow it to happen."
A leader in timeshare advocacy, Wesley Financial Group CEO Chuck McDowell works to ensure that potential buyers have all the information necessary to make a smart decision. "Asking the right questions, being cautious and doing legitimate research is key to ensuring potential buyers get what they pay for," he said.