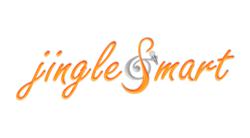 "The jingle industry is not dead, it just changed" Alex Jamieson, Co-Founder Jinglesmart
New York, NY (PRWEB) October 22, 2012
Many professionals in America are finding themselves out of a steady job. But with great creativity and relatively cheap resources, many of these professionals have found ways to stay afloat. As usual, Internet is playing a major role in helping freelance workers and businesses maintain a close relationship as it is a fact that particularly small companies across the country are still in need of services that such freelance professionals would be able to provide; but also need to acquire them without all of the fixed costs of signing anyone on a permanent contract. 
One of the first things that companies walk away from during a financial crisis is advertisement, not only for media costs but also due to creative costs. This generates an enormous opportunity for freelance artists around the country to put their work available for companies that still need to promote their products but cannot afford big agencies or creative teams.
Jingles, for instance, are a great example of services a small company may need from a freelance artist. Alex Jamieson, Co-founder of Jinglesmart mentioned "The jingle industry is not dead, it just changed. There is no need to produce a huge musical number when you can achieve the same effect with a single talented musician and basic equipment from your own home studio. And this is what we try to achieve with Jinglesmart; help jingle writers, jingle producers and freelance musicians promote their services to the business world, whether is commercial, entertainment, corporate, etc".
Jinglesmart is a new online marketplace designed to help jingle writers, jingle producers and freelance musicians in general to get in touch with companies, agencies or individuals in need of commercial jingles, music services or any music project. This new service will allow freelance professionals to reach a larger audience of potential clients, as it is all web based. Even the full service can be completed online, avoiding travel and accommodation expenses, among others, which is a plus for businesses everywhere.
Please visit http://www.jinglesmart.com or contact us for further information.