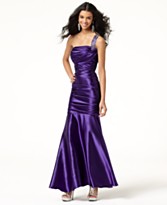 (PRWEB) October 18, 2012
Wholesale social dress fashion tips have been published in a new article by Donny Lowy, the CEO of Closeout Explosion, a Brooklyn overstock business that supplies brand name dresses, suits, handbags, shoes, and apparel to retailers, wholesalers, flea market vendors, and eBay sellers located internationally. His customers range from New York wholesale showrooms to Nigerian boutiques to Mexican dress shops.
His recent article, titled "Wholesale Social Dress Fashion Tips," offers tips, strategies, and practical advice geared towards sellers of high end dresses. Donny has written this article based on his extensive experience in supplying online sellers and brick and mortar retailers with fashionable dresses by labels such as Tahari, Jones New York, Kasper, Le Suit, Calvin Klein, Nine West, and more.
The article covers fashion retailing tips such as:
How To Use Celebrity Coverage To Boost Your Dress Sales
How Donating To Charity Can Help You Grow Your Clothing Business
How To Get Models To Help You Promote Your Boutique For Free
The Benefits Of Running A Fashion Show In Your Store
How To Market Dresses That Are Too Expensive For Your Customers
Indicators That Can Help You Make The Right Wholesale Buying Selection
While the ideas in the article were written for dress sellers, in reality many of the ideas contained in the article can be used as well by retailers of office suits, corporate shoes, designer handbags, and general family clothing shops. Some of the ideas might be directly applicable while others can inspire a retailer by offering her a fresh perspective on retail strategies.
"I understand that sometimes we need very clear advice which is practical in nature, while other times we simply need to be excited about the potential of a business in order for us to come up with our own ideas. By publishing many strategies, ideas, and tips on my wholesale social dress website I have hoped to achieved this purpose. After every article a visitor can post a comment, share their contact information for networking purposes, or ask me a question," said Donny Lowy, whose Closeout Explosion reviews many areas of the overstock and liquidation business.
"Wholesale buyers can also sign up for the free wholesale newsletter, as well as visit the Greenpoint, Brooklyn warehouse to make their own dress selections. The warehouse is open 6 days a week, and customers can buy by the pallet or by the piece, giving them complete flexibility in stocking their stores with merchandise that is suitable to their clientele," added Donny.