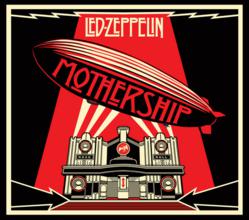 This dance remix of Zeppelin's epic work will help ensure young music fans don't miss out on some classic songs that influenced what's popular right now.
South Beach, FL (PRWEB) October 20, 2012
Miamilicious media announces the availability of a remix and video entitled 'Stairway to Heaven 2012' in commemoration of the release of Led Zeppelin's new feature length film 'Celebration Day.' Miamilicious label artist JamesM produced the remix and oversaw shooting of the song's video in Miami Beach earlier this year.
"Led Zeppelin as a group and its individual member's via their solo work impacted and influenced generations of musician's and their body of songs is not only enjoyed by millions of fans but continues to inspire other artists. They certainly had an impact on my musical development which is why I made "Stairway to Heaven 2012" to show my gratification personally as an artist for what they brought into the world musically." states JamesM.
JamesM continues, "Since Zeppelin dozens of other genres have developed as a consequence of that style of rock. Right now we can find "rock" influence in almost every popular genre including the Dubstep style performances by Skrillex; a recent grammy winner. As there are generations of new listeners who not familiar with Led Zeppelin or the #1 rock song of all time, I chose to make a dance oriented remix that would attract a younger listener would upon hearing this want to go online and learn more about some music they would have likely missed on their personal music journey."
It is increasingly more difficult to obtain clearance related to licensing for sample based music and the Miamilicious remix of 'Stairway to Heaven' is no exception. For that reason, the song is only available through a specialized music service called LegitMix which solves licensing problems and promotes creative freedom, while protecting the original artist. LegitMix uses a technology that ensures that the buyer of the digital information in the remix either owns a 100% legitimate copy of the original 'Stairway to Heaven' song or purchases it as part of the check out process from the store.
'Stairway to Heaven 2012" available at LegitMix. 'Stairway to Heaven 2012' video available at YouTube.