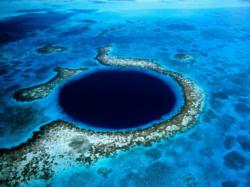 The Lodge at Chaa Creek is kicking off its "Belize, a Winter Wonderland" promotion with a list of six reasons to visit Belize this winter.
(PRWEB) October 19, 2012
The Lodge at Chaa Creek is kicking off its "Belize, a Winter Wonderland" promotion with a list of six reasons to visit Belize this winter.
Larry Waight, Chaa Creek's marketing administrator, said that in the rush to escape colder northern weather, people from North America sometimes overlook Belize, which he describes as "the little quiet, affordable, stunningly beautiful tropical getaway in their own back yard."
"The more well-known winter destinations such as Mexico, Jamaica and Costa Rica may be more established and have bigger marketing budgets, which means that their smaller, quiet cousin, Belize sometimes gets overlooked in the rush to get away from the cold," he said.
"But there are many reasons to come to Belize, and to kick off our "Belize, a Winter Wonderland" initiative, we're making it easy for people to make an informed decision by giving a half-dozen very good reasons to visit Belize this year," he said.
Mr Waight listed the reasons as:
"First, we have what is as close to a perfect climate as it gets. Temperatures hover around 80°F (27°C) all year long, and with an average of between 75°F (24°C) for December, Belize is never too cold and never too hot, making it the perfect tropical winter vacation destination," he said.
"Secondly, it's very affordable, especially at Chaa Creek, which is truly a 'destination within a destination'. With 365 acres of private rainforest reserve at your disposal, and an amazing range of activities, from nature walks, canoeing, horseback and mountain bike riding, birding, swimming and much more, as well as a Natural History Centre, Maya temples, pool, a Spa and other amenities, a stay at Chaa Creek represents an excellent yet very affordable Belize vacation."
"Third, Belize is very easy to get along in. English speaking with Belize currency pegged to the US dollar at two-to-one, there's no language barrier and money is easy to work out. And at Chaa Creek, from the time we pick you up until you leave you're completely looked after," Mr Waight said.
"A fourth reasons would be the diversity. Where else can you wake up to the sound of toucans in a pristine rainforest, explore Maya temples and ancient cities, and then spend the afternoon snorkelling on a Caribbean island? It's like having several vacations for the price of one.
"For the fifth reason, I would have to say that being in the Heartland of the Maya during 2012, especially as the 2012 Maya Winter Solstice approaches, is an experience of a lifetime.
"And the sixth would be the Belizeans themselves, who are often described as the friendliest people on earth. Multicultural and mostly bilingual, Belizeans are known for their hospitality and welcoming nature. We're all very proud of Belize, and want to make sure that visitors have a great time here," Mr Waight said.
"There are many more reasons why Belize, and in particular Chaa Creek, with our affordable all-inclusive Belize vacation packages, is an excellent winter vacation choice. These are just the first few that come to mind, and we encourage people to have a look at our website and the Belize Travel Blog to see for themselves why a winter vacation in Belize is such an great idea for families, couples, singles and groups who want to have a truly special, and very affordable Caribbean vacation this year," Mr Waight said.