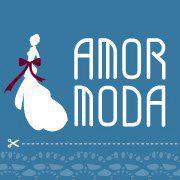 AmorModa consistently ranked #1 on numerous review sites.
(PRWEB) October 19, 2012
Since AmorModa.com launched its new short dress series on June 12 to the USA market, the review has been unbelievably nice about these new products. According to the AmorModa.com marketing department, the short dresses from AmorModa.com sell well in the USA market, and may have a bigger market share in the near future.
Eason Chen, CEO of Amormoda.com, said, "Thanks for the reviews from the USA customers really. Our short dresses can help young ladies to grab the spotlight shortly, and they are suitable for various occasions, especially for some parties. The bestsellers of our short dresses are strapless dresses and modest dresses."
As for why the short dresses from AmorModa.com are so popular, Eason Chen explained, "How to dress properly has been a favorite topic for girls. AmorModa has always ranked customers number 1. Many customers like our dresses because they are beautiful and elegant. Furthermore, if you purchase short dresses and ballroom dresses now, you can get a discount. We always provide different styles of short dresses, wedding dresses and special-occasion dresses at acceptable low prices."
"As a leading brand of short dress, AmorModa has been consistently ranked number one on numerous review sites. We focus on high quality products, and our customer service is always satisfactory. I believe our dresses can help girls to become more attractive. Our short dress series must have great market potential, and it will stimulate our company's business growth in the next few months " Continued, Eason Chen.
About AmorModa.com
Founded in 2008, AmorModa.com is the leading supplier of wedding gowns, special event dresses, formal evening dresses, and accessories. Customers can select their favorite dresses here with great satisfaction. The reasons to select dresses at AmorModa are very simple: FREE Shipping, wide ranges of selection, high quality & low prices, fast delivery, good package, great customer service, and personalized return policy.
For more information or advice, please visit http://www.amormoda.com/