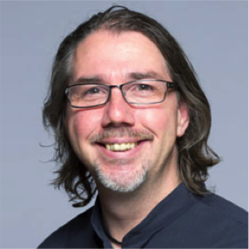 Webinar expert Roger Courville brings years of experience helping presenters master the human side of webinars.
Wilmington, DE (PRWEB) October 20, 2012
ClickWebinar, the leading videoconferencing service provider, today announced a webinar designed to teach ClickWebinar users how to create online presentations that reach wider audiences and deliver a greater impact:
PRESENTER: Roger Courville
TITLE: "How to Design the Wow! into Your Virtual Presentations."
DATE: Wednesday, October 24, 2012 12:00 PM - 2:00 PM EDT
REGISTER: http://webinarwithroger.clickwebinar.com/ClickWebinarWow/register
"Our platform makes the technical side of online presentation easy for organizations of any size," said ClickWebinar Founder and CEO Simon Grabowski. "Webinar expert Roger Courville brings years of experience helping presenters master the human side of webinars."
ABOUT THE WEBINAR
Roger presents useful information and actionable ideas that speakers and online presenters can implement immediately to make presentations engaging and successful:

Find out what webinar participants want in an online presentation, based on research
Learn about three common mistakes online presenters make and how to avoid them
Develop skill in handling the most difficult situations in webinar presentations
Implement four webinar tactics that deliver an engaging online experience
Get expert advice on using webinars to deliver practical aha! experiences
ABOUT ROGER COURVILLE
Author of "The Virtual Presenter's Handbook" and contributing author of "Business Expert Guide to Small Business Success," Roger is a principal of the 1080 Group. Since 1999, he has used live webinars to reach tens of thousands and teach the human factors of videoconferencing: web seminars, virtual presentations, and virtual classrooms.
Roger writes regularly for Workshifting.com, Training Australia Magazine, Presentations Magazine, and eLearningGuild, His 2008 white paper "Five Keys to Moving Training Online" won TrainingZone.co.uk's Reader's Choice Award for "Top Download of the Year." Roger can be found online at thevirtualpresenter.com.
ABOUT CLICKWEBINAR VIDEOCONFERENCING
True to its slogan — World Easiest Webinars — ClickWebinar provides all the functionality of higher-priced webinar platforms — delivered with an easy-to-use interface and packaged at prices that are affordable for any individual or organization. And the platform is just as easy for attendees: a link delivered by email provides one-click access for authorized attendees.
"Our mission is to bring affordable technology to small businesses and nonprofit organizations," said Simon Grabowski. "Our comprehensive set of features makes a ClickWebinar online event a pleasure to present and an engaging experience to attend."
Follow link for an insider peek at videoconferencing: ClickWebinar 30-Day Free Trial, No Credit Card Required
ABOUT CLICKWEBINAR
ClickWebinar and ClickMeeting were developed by parent company Implix, a leading provider of practical, cost-effective software solutions for small businesses. With more than 500,000 users, ClickWebinar's Cloud technology facilitates face-to-face online collaboration with participants anywhere in the world. Standard packages accommodate from 2 to 1,000 participants, with custom plans available for audiences larger than 1,000. Monthly payment plans start with prices as low as $1.00 per day for up to 50 webinar participants.
For more information, please visit http://www.clickwebinar.com/