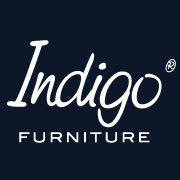 (PRWEB) October 22, 2012
Leading furniture designer, Indigo Furniture, collaborated with leading online florist, Bunches.co.uk during a 14 day competition based around traditional wedding anniversary themes.
Indigo Furniture gave away a prize a day for two weeks and teamed up with Bunches.co.uk for the fourth day of the giveaway which celebrated the traditional fourth wedding anniversary of fruit and flowers. The much anticipated launch of Indigo's new wedding gift list service is a great way to get exactly the dream furniture you want!
Bunches.co.uk provided the Picasso bouquet - a truly luxurious bouquet featuring exquisite white Avalanche Roses, elegant purple-centred Picasso Calla Lilies and Moonlight Carnations to two lucky winners.
Participants in the competition could enter via Indigo's Facebook page or Indigo Furniture's website. The winner was randomly picked and the winners name posted on Indigo's blog.
This is the second collaboration between Indigo Furniture and Bunches.co.uk, as the companies have worked together on a competition to launch Indigo Furniture's Yellow Tub Chair. 5 lucky Facebook fans won a Lemon Drizzle bouquet each worth £17.99 each. Bunches.co.uk is an online florist which was founded in 1989. Indigo Furniture is a well-known local retailer in the spa town of Matlock, Bunches.co.uk is a thriving flower retailer, is based a short distance away in Newstead Village.
About Indigo Furniture
Indigo Furniture is a distinctive company that carries a unique range of handcrafted furniture that lives up to its ethos to be "eccentrically British". Indigo Furniture specializes in creating rustic furniture designs from oak timber, solid plank timber and lavish vintage leathers.
Media Contact
Tim Lowry, Marketing Director Indigo Furniture, 01629 581800