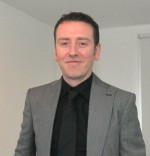 This review of the industry is very welcome and we hope that it will help to improve standards in the UK.
Bristol (PRWEB UK) 22 October 2012
In the wake of the PIP breast implant scandal, a government review of cosmetic surgery services, led by Sir Bruce Keogh, will examine not just surgical but also nonsurgical practices in the UK, including cosmetic and medical skin treatments.
Aesthetic Doctor John Quinn, Founder and Clinical Director of Quinn Clinics in Bristol, welcomes the review. He commented:
"This review of the industry is very welcome and we hope that it will help to improve standards in the UK. I am regularly consulted by patients that have received treatment with other practitioners who have failed in their duty to help when problems arose. We hope that in the future, tighter regulation will help to stop any unsafe or unfair practices."
Dr Quinn advises patients to check carefully before selecting a cosmetic treatments provider and offers a series of key questions to help them choose:
1. What are your exact qualifications?
It takes a minimum of 5 years to train as a doctor and in most countries in Europe, only doctors are allowed to carry out injectible procedures. Patients should specifically ask what training the practitioner has had and how many procedures they have done previously.
2. Where will the procedure be carried out?
Cosmetic injections are classed as medical procedures, even if they are carried out for beautification and anti-ageing purposes. They should be carried out in a medical clinic, not a hairdressers or a beauty salon. Seek out clinics registered with the CQC (Care, Quality Commission), who have to meet rigorous standards.
3. What products do you use and why?
Ask your practitioner which products they use. Not all fillers are the same. In fact, there are over two hundred dermal filler products available in the UK yet only a handful in the US, where the requirements for FDA approval appear to be more stringent.
4. What do I do if I have a problem?
Cosmetic treatments are still medical procedures and therefore carry inherent risks, however rare. Don't be afraid to ask your doctor, what complications he/she has seen and what happens if there is a problem.
Dr Quinn concludes: "I firmly believe that cosmetic medicine will continue to evolve and to improve patients' lives and am genuinely hopeful that the current government review will improve patient safety. As doctors, this is what we all want."
Dr John Quinn, an NHS GP, has practised in Medical Aesthetics since 2005. He has treated thousands of patients over the years with treatments including botox, fillers and IPL.
He is fully registered with the General Medical Council and a member of the British Association of Cosmetic Doctors; also sitting on the board of CODE The Association for Facial Aesthetics (CODE-AFA) Advisory Board.
Dr Quinn's own practice, Quinn Clinics, practises high standards of cosmetic medicine in Clifton, Bristol. It is a Doctor owned and led clinic, fully registered with the Care Quality Commission (the only independent GP-led clinic in Bristol to have chosen to have this registration).
The clinic offers a comprehensive range of treatments, from wrinkle-relaxing injections and dermal fillers to laser hair removal, excessive sweating treatment, vein treatment and IPL facial rejuvenation. In addition, a series of training courses are delivered to share the latest skills and best practice with other medical professionals.
2012 will see the opening of a new London Quinn Clinics, based at 54 Woodlands Park Road, Greenwich, London SE10 9XA.
Website: http://www.quinnclinics.co.uk; email info (at) quinnclinics (dot) co (dot) uk or call 0117 924 4592 for an appointment or further information.