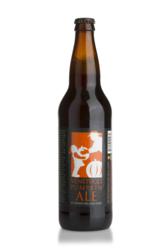 Over six decades, the Venetucci family farm has given away millions of pumpkins to school children throughout our community, so this is our way of giving back to the great legacy of generosity paved by the Venetuccis
Colorado Springs, CO (PRWEB) October 19, 2012
Bristol Brewing Co. and craft beer drinkers across Colorado welcome back two annually-awaited seasonal brews: Winter Warlock Oatmeal Stout and Venetucci Pumpkin Ale.
Winter Warlock Oatmeal Stout
The award-winning Winter Warlock Oatmeal Stout - chock full of highly roasted barley malt and 100 pounds of flaked oatmeal - is back, replacing its seasonal counterpart Yellow Kite Summer Pils on shelves in 12-ounce bottles and in Shuffle packs, and on tap through April 2013. Winter Warlock Oatmeal Stout has won a silver medal in the Foreign-style Stout category at the Great American Beer Festival®. Profile: a dark and satisfying winter elixir offering smooth, rich and exceptionally comforting flavors.
"Winter Warlock symbolizes the changing of seasons," said Amanda Bristol, co-founder of Bristol Brewing Co. "So naturally I was inspired by the 1970 TV special Santa Claus is Coming to Town when I was naming this very full-bodied beer. Winter Warlock is a very comforting beer, just like the TV classic."
Venetucci Pumpkin Ale
On Thursday, Oct. 25, a line will coil around the brewery in anticipation for the Venetucci Pumpkin Ale release party - it happens every year and all for a local cause. Since 2007, the Bristol Brewing Co. staff single-handedly pick a truck load of pumpkins from Venetucci Farm to brew the Community Ale, and the brewery give 100-percent of the profits back to the farm. To date, Bristol Brewing Co. has donated nearly $95,000 to the oldest working farm in the Pikes Peak region, all from the profits of the seasonal, limited-time only brew. Profile: a deep red in color, subtly spiced and malty pumpkin ale.
"Over six decades, the Venetucci family farm has given away millions of pumpkins to school children throughout our community, so this is our way of giving back to the great legacy of generosity paved by the Venetuccis," said Mike Bristol, owner of Bristol Brewing Co. "The line is quite long on the day of the release, but people enjoy the excitement and tradition. Many of them have either picked pumpkins at the farm as kids, or their kids have, so they get what this beer is all about - the community."
For more information about Bristol Brewing Co. beers, visit bristolbrewing.com.
About Bristol Brewing Co.
In 1994, Bristol Brewing Company settled comfortably in the lap of Pikes Peak and began hand-brewing flavorful, one-of-a-kind ales for the people of Colorado. From its award-winning Laughing Lab Scottish Ale to its Red Rocket Pale Ale, Bristol Brewing Company makes its beers with extra care for enjoyment on draught and in bottles in select locations throughout the state. For more information, please visit http://www.bristolbrewing.com.