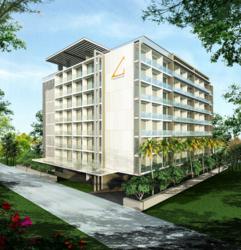 Property in Pattaya is selling six times faster than in other regions!
(PRWEB UK) 22 October 2012
Currently the destination of choice for developers of condominium projects in the country, Pattaya is experiencing a boom compared to other areas of Thailand, with recent reports suggesting that small, affordable apartments are the most popular type of residence amongst buyers.
The Agency for Real Estate Affairs (AREA) has undertaken the largest independent study of the Pattaya property market, revealing that property in the region is selling at a rate six times faster than in other major regions in the country, including Phuket and Bangkok.
"Thailand, Pattaya in particular, has always been a core market for us", comments Lee Chettoe, Senior Property Consultant and Thailand specialist at Knight Knox International, "which is why it is important for us to constantly seek out the hottest projects to bring to our investors".
Chettoe further comments "We have forged strong relationships with key developers in the country, enabling us to offer exclusive deals that other companies don't have access to".
Having established a strong reputation in Thailand with developers, Knight Knox International is able to offer strong incentives over competing agencies, as highlighted by its latest project in Pattaya – Abatalay Condominium.
Abatalay Condominium
An eight-storey development comprised of 215 affordable 23sqm studio units, Abatalay Condos are the epitome of luxury in the tranquil coastal resort of Jomtien Beach.
Prices start from £15,000 (foreign-ownership) for a single studio unit and multiple units can be purchased to make 46.2sqm one-bedroom and 69.3sqm two-bedroom condominiums. Units on the ground floor of the development can be bought for commercial use, whilst residents on the upper floors have breathtaking views of the ocean.
This stunning development has been designed to the highest of specifications, with first-rate facilities and amenities including a roof-top swimming pool with 270 degree ocean views, a roof-top fitness centre which affords stunning panoramic views of Jomtien and an eight-floor sunny atrium running down the centre of the building, culminating with a Koi pond on the ground floor.
Knight Knox International can offer potential investors EXCLUSIVE incentives when purchasing units including;

Limited pre-launch prices
FREE furniture pack worth up to £3,000 (for a limited time only)
FREE air-con units and kitchen (on selected units)
With dedicated after-sales support and years of experience at selling property in Thailand, investors are advised to contact Knight Knox International and take advantage of these exclusive offers.
Knight Knox International
Specialists at selling property in Thailand for many years, Knight Knox International also has a wide range of developments available in the popular tourist locations of Koh Samui, Phuket, Krabi, Pattaya and Hua Hin.
Studios, beach-front condominiums and designer lakeside apartments are available in a range of locations, with prices starting from as little as £15,000 for foreign ownership.
To enquire about the Abatalay Condominium project, or for further information on the full range of developments in Thailand available through Knight Knox International call +44 (0)161 772 1370.