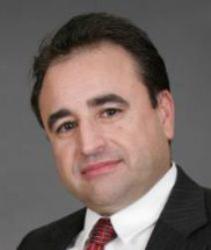 "It is all about by-passing the software application screening systems and getting in front of decision makers who can hire you."
Toronto, ON (PRWEB) October 19, 2012
Paul Hill job search expert and author of The Panic Free Job Search has been invited to address career professionals as the keynote speaker at the Association of Career Professionals International meeting. He will be speaking on a topic that is dear to all career professionals, that is, helping their clients get hired.
The challenge today for many career professionals is the dual message being sent out, first by job hunters, "impossible to get an interview" and employers on the other hand saying "we can't find the right employees to fill our vacancies."
The now pervasive use by employers of software to screen applicants has created impenetrable walls most notably for the unemployed job hunter. For over 10 years these "software walls" erected by employers have spawned a whole industry of career professionals as well as online systems that enhance and tweak resumes in order to successfully get the job hunters' resumes through the software and hopefully reviewed by a human.
"When I started my career as an international head-hunter over 25 years ago I presented candidates to decision makers who interviewed them without a supporting resume, in other words the focus was first on the person and what they could do for my clients and the resume followed way behind as fodder for Human Resources to check authenticity of the candidate once a decision to hire was made usually after just one interview." exclaimed Paul Hill who is also the Chief Instructor at Transition to Hired and leader of The Panic Free Job Search Boot Camp.
"Today that dynamic has flipped around and job seekers are taught that employers demand job hunters lead with their resume through online submissions. Additionally extra layers of "hoop jumping" including filling out energy zapping boring lengthy online applications have been put between the applicants and getting to talk to a decision maker in the flesh." said Hill.
Is there a better way for job seekers than simply giving-in to entering the 'career gaming" sweepstakes and playing the online resume submission lottery over and over again hoping to win an interview?
Hill says emphatically, "It is all about by-passing the software application screening systems and getting in front of decision makers who can hire you" .
Paul Hill promises to challenge traditional convention at the Association of Career Professionals International meeting and show why the long term unemployed are at a greater disadvantage in this digital world and how job hunters can unleash the power of the web, by-pass screening mechanisms and get to talk to decision makers. Once job hunters are in the door, decision makers can help them land the job they want, rather than having to simply settle for what is available to them online.
"As the "World's Voice on Career Issues" our members know all career professionals need to up-their-game and get more of their clients hired. By attending our meetings, as a member or a non-member visitor, career professionals get to meet, learn and exchange new ideas with other successful career professionals" said Jill Kirson, Vice Chair for the Association of Career Professionals International, Toronto Chapter.
"I invite career professionals to make every effort to come out and expand their horizons by sharing knowledge with other career professionals, human resources professionals, career management experts, resume writers and coaches and get the opportunity to meet Paul Hill. Paul believes in empowering job hunters and has been featured on CBC and will be featured on The Pattie Lovett-Reid show on CTV on October 19th" said Kirson, who is also Director and Career Coach at CareerJoy.
Event Information
Paul Hill will be speaking at the Royal Canadian Yacht Club; 141 St. George Street Toronto, Ontario. Hurry, limited tickets are still available by going to Evenbrite to sign-up and secure a spot for this exclusive Association of Career Professionals International event.
Transition to Hired and Paul Hill
Transition to Hired, a division of ADV Advanced Technical Services Inc., is dedicated to providing leading edge job search and career coaching services including the groundbreaking 'Panic Free Job Search Boot Camp' and innovative products that facilitate the job search process and get professionals hired. Paul Hill has dedicated over 25 years of his career to helping professionals get hired, and is the author of The Panic Free Job Search: Unleash the Power of the Web and Social Networking to Get Hired. For more information http://www.TransitiontoHired.com and follow Paul Hill on twitter @GetHiredFastTrk
Association of Career Professionals International
The Toronto Network is a strong contributor on local, national and international levels, providing continuous professional development in career services as well as marketing and networking opportunities to its Members and Visitors find out more Association of Career Professionals International