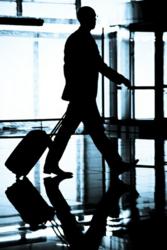 We work to be a true strategic partner with our clients, interested in understanding and delivering objectives and ROI
San Diego, CA (PRWEB) October 22, 2012
As an industry leader in corporate travel services, POTHOS serves the travel needs of corporations around the globe. With a customer service focus, POTHOS helps customers quickly find solutions to their travel needs.
With more than 10 years of service as a licensed corporate travel agency, POTHOS has access to the most extensive network of travel providers worldwide. With offices in more than 35 countries across the globe, POTHOS works nationally and internationally to provide customers with personalized attention, savings, and visible results.
POTHOS offers a variety of comprehensive corporate travel services:

Commercial and private flight arrangements
Hotel accommodations
Rental cars
Group travel
Meetings and conferences
Travel insurance
Complete ground transportation
Private/chauffeured vehicles
Private tours and excursions
Executive Retreats
With extensive corporate travel and meeting planning experience, POTHOS is also well equipped to offer professional expo and event planning services. From creating innovative menus to providing logistical support, POTHOS helps customers recognize the bottom line of their budgetwhile maximizing their message to ensure it effectively reaches the intended audience. "We work to be a true strategic partner with a clients, interested in understanding and delivering objectives and ROI" stated Michael Patton, CMM, President & CEO
POTHOS offers the following event planning services:
•Contract negotiation
•Sponsorships
•Food and beverage selection and logistics
•Webpage design
•Venue and site selection and logistics
•Event marketing materials and collateral
•Keynote speaker selection
•Online registration
POTHOS offers its customers a team of dedicated event managers that help a variety of businesses across the country find successful solutions for their events. Whether a business is hosting a breakfast for board members or a conference for hundreds of participants, this experienced corporate travel agency is ready to offer expert assistance. With POTHOS' complete corporate lineup, event planning has never been easier.