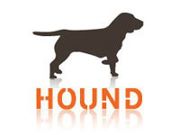 Hound.com shows an increase in open positions, unlike Mitt Romney's debate assertions.
Pasadena, CA (PRWEB) October 19, 2012
Although weekly applications for unemployment benefits in the US rose by 46,000 last week to a seasonally adjusted 388,000, the number of job openings at the job search web site Hound.com backs the conclusion of many CEOs that the rise was more a technical adjustment than the sign of softening in the labor market.
Hound.com has showed a significant increase in job listings over the past month. As of August 26, the site had 1,032,500 jobs listed. One month later on September 25, the site had 1,077,340 positions. There has also been an average of 19,266 new jobs added to the site each day. This certainly isn't a sign of a dwindling economy. Plus, these numbers are updated on a daily basis. They are much more in tune with what is happening right now with the economy.
"Open positions have been on a steady upward incline," says Hound.com CEO, A. Harrison Barnes, "Though certain industries are faring better than others, there is no shortage of employers on the site wishing to find employees."
The four-week average of unemployment applications, a less volatile measure than the weekly figure, rose slightly to 365,500, the US Labor Department said Thursday.
The unemployment rate has been a major issue this election season. During Tuesday's Presidential debate, Governor Romney asserted that the current unemployment rate of 7.8-percent was dramatically lower than the actual number. He stated that when those who quit searching for jobs were added back into the equation, employment is closer to 10.7-percent. This would be true if everyone who quit the work force couldn't find jobs but that's not the case. Many have reached retirement age or have gone back to school. They haven't given up on searching for work.
Romney also claimed that job numbers are lower now than they were when Obama took office but this isn't true. Yes, the most recent jobs report from the Labor Department showed 133.5 million jobs for September, which is lower than the 133.56 million jobs reported in January 2009. However, the Labor Department indicated they will soon release revised numbers that show the most recent jobs numbers increasing by 400,000.
Some other recent economic reports conclude that the economy is slowly improving. In September retail sales grew at a better than expected rate of 1.1 percent. The Commerce Department also revised August's increase in retail sales upward to 1.2 percent. New home and apartment construction grew at the fastest rate in four years.
"We anticipate steady, albeit moderate job growth for the foreseeable future," said Hound CEO A. Harrison Barnes.
About Hound.com
Hound.com is a subscription job site that was purchased by the Employment Research Institute in Pasadena, CA, in 2005. It is owned by A. Harrison Barnes.