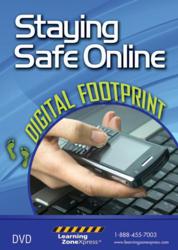 Owatonna, MN (PRWEB) October 19, 2012
Social media has opened the doors to a vast dissemination of personal information. Facebook alone has one billion current monthly users. Not only have we become comfortable displaying our personal information publicly, we've also adapted to online shopping and banking willingly providing even more private information like bank account and credit card numbers. According to the Federal Reserve's Consumers and Mobile Financial Services Report, 68% of individuals with internet access and a bank account use online banking.
With technology consuming every aspect of our lives, it's important to take a moment to evaluate our security. October is Cyber Security Awareness Month, a perfect time to do so. Last week while attending the Cyber Security Conference we learned the anatomy of a cyber-attack. In corporate and government security, an attacker will:

Choose a target
Study, analyze, identify the target
Plan the attack
Implement and test known strategies
Execute attack
Unfortunately we have learned that is also true in cyber bullying. How do we arm our students and children from online attacks? We educate them on ways to minimize risk online by knowing when to maintain privacy, and we give them tools to ward off attacks such as the following classroom tools published by Learning ZoneXpress and designed to help students of any age protect themselves from unwanted attention from strangers and known bullies online:
7 Ways to Block a Cyberbully details seven effective strategies for dealing with a digital bully. The plan includes:
1) Understanding the e-bully
2) Protecting your passwords
3) Guarding personal information
4) Using safety software
5) Cutting off communications
6) Saying "no" to revenge
7) Telling someone
Bonus Section: "Cyberbully: The Adult Role" is an added section in the video that outlines seven ways parents and educators can work to stop cyberbullying.
My Digital Life DVD explores the perils and possibilities of the brave new digital world. This thought-provoking video addresses issues of privacy and the digital footprint; misguided notions about multitasking and learning; as well as the value of being wired vs. unplugged. Are we really more connected or are we losing interpersonal skills? Is this technology robbing us of our sleep, our free time? Is it controlling our lives? And, what should we be telling our children, ourselves?
Experts and adolescents offer powerful strategies to effectively navigate a rapidly growing and ever-changing digital world.
Staying Safe Online: Digital Footprint DVD outlines how the things we do in a digital environment can ultimately impact our lives, including:

Our Digital Identity - A Permanent Step
Sharing and Scaring - The Dangers of Sexting
Social networking - Safe Steps
Cleaning Up - Putting Our Best Digital Foot Forward
Learning ZoneXpress, based in Owatonna, Minn., is a leading source of "edu-taining" and award-winning teaching tools. Its mission is to help improve the health and vitality of children by providing relevant, creative and affordable learning tools about life skills, healthy behaviors and nutrition. Learning ZoneXpress offers a wide variety of learning aids and affordable education DVDs, posters, games, lesson plans, and PowerPoint presentations.
For more information about Learning ZoneXpress products, visit http://www.learningzonexpress.com or call Toni Meyer at 888-455-7003.