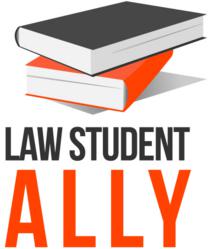 (PRWEB) October 23, 2012
Most law schools are thirty days away from the end of classes and the beginning of reading week. Students who act now to prepare for final exams will have a big advantage over students who wait until the last day of class to shift their focus to exams. Law students should start now by following these three steps.
1. Catch up. Students should move faster at the cost of decreasing understanding. When the choice is between gaining a limited understanding due to moving too fast through the material, versus no exposure to the material at all, students should quickly scan to get exposure to, if not total understanding of the material. Once the material is scanned, and students know what is covered, an Emanuel Law Outline, or similar supplemental, may be used to create and update an outline. The outline is the essential study tool for finals prep.
2. Make a study plan. Law students must know where they are headed before they begin the journey.
-Decide where to study. Social students must get out of the law school and isolate themselves.
-Decide when to study. Always make test time part of study time. If the test will be from 9AM to Noon, students must be sure to study the material during that time.
-Decide with whom to study. This is not the time to be generous of spirit with people who need help.
-Decide what to study. Students must know what is effective for them, and what the professor expects, then choose from outlines, cases, hypotheticals, practice essays, multiple choice questions, unclear concepts, and volumes of supplemental materials.
3. Be confident and diligent. Those who do the hard work, reap the reward. It is important to stick to a very intense work schedule and not panic. Law students make two mistakes at this stage. Students are either overconfident and choose to take time off, or students study hard but with so much anxiety that learning is not optimized. Law students must study hard, always reaching for understanding, and remain confident in knowing that sticking to a daily, full-time study schedule will ensure success.