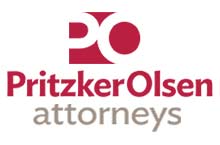 (PRWEB) October 19, 2012
Patients in the St. Cloud, MN area with Stryker Rejuvenate and ABG II artificial hip implants are invited to a FREE open house from 10:00 a.m. to 2:00 p.m. on Saturday, October 20, 2012, hosted by PritzkerOlsen, P.A., a Minneapolis law firm. Attorney David Szerlag will be doing informational presentations at 10:00 and noon to help patients understand why the Stryker hip products were recalled and how they can get compensation from the manufacturer, Stryker Orthopaedics. The free open house will be held at the Homewood Suites, 115 37th Avenue North, St. Cloud, Minnesota 56303. Refreshments will be served. Szerlag can also be reached at his office in Minneapolis, MN by calling 612-338-0202 or 888-377-8900 (toll free).
Stryker Orthopaedics recalled Stryker Rejuvenate and ABG II modular hip implant products on July 4, 2012, due to the risks associated with fretting and corrosion at the modular neck junction, which may lead to pain, premature failure and other serious complications. Styker hip replacements consist of a modular stem, neck and head. The stem is implanted in the femur, the neck is a separate part (modular) that fits in the stem and the head fits on the neck. An image of these parts can be found on the PritzkerOlsen website.
Szerlag will specifically address metal poisoning (chromium and cobalt) and hip revision surgery, which involves removing and replacing the Stryker parts. Szerlag wants patients to know that they may be entitled to financial compensation for medical expenses, pain and suffering, disfigurement and other lawful damages.
PritzkerOlsen, P.A. is a Minnesota law firm with a national practice representing people injured by defective medical products. They have won millions for their clients, including over $40,000,000 for clients injured by another unsafe medical product. Attorneys Fred Pritzker and David Szerlag are lead attorneys for our Stryker hip replacement litigation team. Pritzker and Flaherty are available for a free case review here regarding a Stryker hip lawsuit. PritzkerOlsen, P.A. has offices at 45 South Seventh Street, Suite 2950, Minneapolis, MN 55402. More information can be found on the firm's website, http://www.pritzkerlaw.com.