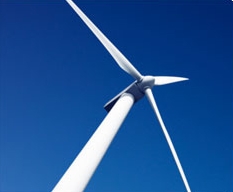 "Stand Up To Cancer is a fantastic opportunity for people across the UK to come together in the fight against cancer"
(PRWEB UK) 19 October 2012
More than 300 ScottishPower volunteers are preparing to help take donations for the 'Stand Up To Cancer' fundraising event on Channel 4 this evening (Friday 19th October) after agreeing to give up their time to take calls from the public. At the same time, the energy company has revealed that through fundraising, sponsorship of Race For Life and donations from its customers and employees, it has donated £1 million to Cancer Research UK since forming a relationship with the charity in February 2012.
Channel 4 and Cancer Research UK joined forces to launch Stand Up To Cancer in the UK and ScottishPower is a core sponsor of the campaign. All this week stars from television, music and film have come together as part of this new national fundraising event to galvanise the public in the fight against cancer. The Stand Up To Cancer season culminates this evening in a live fundraising show hosted by some of the UK's top talent.
Earlier this year ScottishPower announced a new relationship with Cancer Research UK as its principal charity for the next three years. In total the company aims to help the charity raise over £5 million over 3 years, and recently achieved the £1 million milestone with the help of its customers and employees through a combination of its Help Beat Cancer Discounted Energy product, Race for Life sponsorship and employee fundraising events.
As part of its support for Stand Up To Cancer, more than 300 ScottishPower volunteers have pledged their time in order to man the phones at the company's offices in Cathcart, Hamilton and Warrington to support the live telethon on Channel 4 this evening. The volunteers will answer calls and take donations from members of the public during the live broadcast.
Neil Clitheroe, CEO ScottishPower Retail & Generation said; "Stand Up To Cancer is a fantastic opportunity for people across the UK to come together in the fight against cancer. More than one in three people will develop some form of cancer in their lifetime and Cancer Research UK is fighting the battle against all cancers.
"Our customers and staff have shown amazing support for Cancer Research UK, and their willingness to get involved in the fight against cancer has been inspiring. To generate £1 million is a fantastic achievement. I would like to personally thank everyone who has donated their time or money for Cancer Research UK.
"I am sure that the event this evening will be a great success, and it is fantastic to see the enthusiasm shown by so many ScottishPower volunteers who have given up their time to help with the show."
Funds raised through Stand Up To Cancer will go specifically towards UK clinical research, ensuring that new treatments get to patients faster. UK-based researchers at hospitals, universities, charities and research institutes across the UK will be able to apply for grants from the Stand Up To Cancer fund through an open call for proposals.