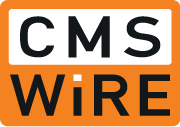 We've come a long way since the first Intranet appeared.
(PRWEB) October 22, 2012
CMSWire.com, a web magazine focused on customer experience management, social business and document management, is holding a Twitter-based gathering, known as a "Tweet Jam," to discuss the evolution of collaboration and communication in the enterprise.
It's been nearly ten years since intranets started appearing in the workplace, changing the way that information was shared internally and starting a new era in knowledge management. With the advent of the networked company, the opportunities for collaboration and communications have changed the way we do business for good. This month's Tweet Jam is going to explore this transformation and look at what it means for the future of Social Business.
Join in on October 24th at 10 am PDT / 1 pm EDT / 18:00 GMT as CMSWire and the broader CMSWire community spends an hour discussing the current state of enterprise collaboration and what this spells for the future.
These questions will shape the discussion:
1. Define collaboration.
2. We've come along way since Intranet 1.0. What are the most important elements of today's collaboration and communication tools?
3. How has the adoption of social in the enterprise changed the concept of collaboration?
4. Name three primary challenges for collaborative organizations & how they can be overcome.
5.How will collaboration strategies and supporting tools evolve in the next two years?
Bonus: Will it be possible to survive as a non-collaborative company in the future?
The CMSWire team has assembled a group of expert panelists who will be sharing their field experiences.
Panelists include:

Billy Cripe, Principal and Founder at BloomThink — @billycripe
David Coleman, Managing Director of Collaborative Strategies, Consultant and Writer for GigaOM PRO — @dcoleman100
David Lavenda, Vice-President of Marketing at Harmon.ie — @dlavenda
Deb Lavoy, Director of Product Marketing for Social Media at Opentext — @deb_lavoy
Hyoun Park, Principal Analyst at Nucleus Research — @hyounpark
Kevin Conroy, President and Founder of Blue Rooster — @seattlerooster
Colin Perez, Marketing Manager for Blue Rooster — @bluexperience
Oscar Berg, Digital Strategist, Business Analyst and Senior Consultant, Enterprise Collaboration at Avega Group AB — @oscarberg
Tom Petrocelli, Social Enterprise Senior Analyst for ESG — @tompetrocelli
Kimberly Samuelson, Director of Goverment Marketing/Analyst Relations at Laserfiche — @ECMchick
Dan Keldsen, President and Chief Innovation Officer at Information Architected — @dankeldsen
Maria Ogneva, Head of Community at Yammer — @themaria
Jacques Pavlenyi, Market Segmenet Manager for Messaging and Collaboration at IBM — @mediamutt
Zena Weist, Vice President of Strategy at Expion — @zenaweist
Jeff Seacrist, Vice President of Product Marketing, Partner Solutions at Webtrends — @jeffseacrist
Mark Klinchin, CTO at MetaVis Technologies — @mklinchin
Rich Blank, Solutions Engineer at NewsGator, Blogger — @pmpinsights
Christian Buckley, Director of Product Evangelism at Axceler, Microsoft MVP — @buckleyplanet
Jennifer Mason, Senior SharePoint Consultant at Rackspace Hosting, Microsoft MVP — @jennifermason
Mike Ferrara, Director SharePoint Platform Services, Hyperion Global Partners — @mikecferrara
Tony White, Founder and CEO of Ars Logicia — @arslogica
Alex Manchester, Senior Consultant at Step Two Designs — @Alex_Manchester
Dustin Collis, Technology Partner at Navigation Arts — @collisindc
All experience levels are welcome to join in, just tweet all questions and/or responses throughout the Tweet Jam. By using the #SocBizChat hashtag, messages will automatically become part of the discussion.
Tweet Jam Participation Guidance
Twitter is a highly flexible medium. In order to keep the discussion useful to all, participants should follow the following guidelines:
+ Introduce themselves with their first #SocBizChat tweet. Include name, job title and organization.
+ Subsequent tweets must start with the question number being responded to and the #SocBizChat hashtag. For example, "@bigbird Q5 We very much believe sentiment analysis works #SocBizChat "
+ Please don't pitch products or services; stay knowledge focused
+ Keep the discussion professional, but informal
+ Remember that this is a public chat — be thoughtful
About CMSWire
The CMSWire.com web magazine, published by Simpler Media Group, Inc., focuses on customer experience management, social business and information management practices and tools. The publication was founded in 2003 and currently has more than 250,000 monthly readers.
###