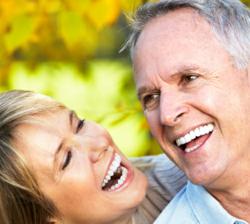 Current medication for Alzheimer's has not been designed to restore brain function.
Orange, California (PRWEB) October 19, 2012
In light of new drug findings, HealthCompare, the nationally recognized health insurance comparison site, urges health insurance consumers to make sure their policies cover medications necessary for Alzheimer's disease.
Alzheimer's takes no prisoners when it attacks. Generally categorized as an elderly disease, it is not limited to affecting males over females or one race over another. And early onset of Alzheimer's usually appears as forgetfulness.
But it quickly progresses.
Patients inflicted with this debilitating disease suffer memory loss, decreased brain function, and difficulty performing more than one task at a time; among a host of other afflictions.
While symptoms start as mere forgetfulness, they quickly devolve the patient into someone who not only cannot tie their shoe anymore, but they can't find their way home if they leave alone. But memory is not the only thing affected with this disease.
Perception is another victim, along with a decline decision-making capabilities and cognitive processes. Patients have had little hope to escape the prison of Alzheimer's with the array of drugs out there now. Most treatments involve an inhibition of the enzyme cholinesterase.
But the WSU professor, Joe Harding says, "Current medication for Alzheimer's has not been designed to restore brain function," but that was their aim with Dihexa. The drug being studied shows amazing promise as it outperforms today's Alzheimer medicine in that it can cross the blood-brain barrier, while currents meds cannot.
New reports about Dihexa give patients new hope. Although the drug still needs clinical trials and FDA approval, patients should make sure their health insurance will cover expensive drugs like what Dihexa is expected to be. Many policies, like Medicare have restrictions on drug benefits and patients should find new policies if theirs don't cover the things they need.
Health insurance consumers should visit HealthCompare.com for a free health insurance quote.
About
About Health Compare: HealthCompare was launched in 2009 to work with brokers and carriers to help individuals and families easily research, compare, buy, and enroll in the right health insurance plan at the right price. Based in Orange, Calif., it delivers accurate, customized, health insurance quotes for the country's diverse population.
Through a unique partnership with its sister company, CONEXIS, HealthCompare has the ability to quickly reach thousands of COBRA-qualifying consumers and provide them with COBRA alternatives at the moment they become eligible for COBRA benefits. This provides these consumers with an opportunity to enroll in individual or family plans and potentially save hundreds to thousands of dollars on COBRA premiums and, at the same time, rewards referring brokers with referral fee income for the life of each policy.
For more information, visit http://healthcompare.com/ or call 888.748.5152.