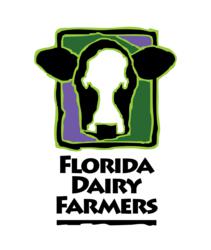 Children who regularly eat a nutritious breakfast are healthier, have better school attendance, improved test scores and decreased disciplinary problems.
Orlando, FL (PRWEB) October 19, 2012
With the first report cards of the year set to come out this month, a nutritious breakfast that includes dairy every day before school can help your children bring home more good grades, say several studies that link brain activity and diet.
According to Drs. Charles Hillman, Joseph Donnelly and Ronald Kleinman – noted experts in psychology, medicine and pediatrics – nutrition is one of the key factors that improves cognition, learning and memory. They point to studies that show the brain activity needed for processing numerical information is enhanced in children who have eaten breakfast. Greater mental effort is required in children who skip breakfast, they add.
Dairy plays an important role in the nutrition-cognition relationship. Milk is the No. 1 food source of calcium, potassium and vitamin D in children's diets – three of the four nutrients that the 2010 Dietary Guidelines for Americans says are lacking in the diets of both adults and children.
"Children who regularly eat a nutritious breakfast are healthier, have better school attendance, improved test scores and decreased disciplinary problems," says Alyssa Greenstein, RD, LD/N, senior manager for nutrition affairs at Florida Dairy Farmers/Dairy Council of Florida. "Therefore, ensuring more children have access to a healthy breakfast including dairy is an extremely worthy cause for Florida's dairy farmers to support."
In addition, other studies have shown that children and adolescents who eat breakfast are likely to have a lower Body Mass Index (BMI) than those who skip breakfast, while overweight or obese children and adolescents are more likely to skip breakfast.
Of all beverages, milk is the single largest contributor of beneficial nutrients in kids' diets. This is especially important as youngsters reach their peak bone-building years in adolescence. The recommended daily intake for kids 4 to 8 years is 2.5 cups of fat-free or low-fat milk and milk products; it's 3 cups for ages 9 and up.
However, only a third to half of American children and adolescent boys are consuming the recommended number of dairy servings, and fewer than one in five adolescent girls are meeting the recommendation.
To boost children's nutrition, schools are offering more nutrient-rich breakfasts and lunches. Studies have shown that participation in school breakfast increases school attendance and has been linked to an improved ability of students to stay on task, solve problems, participate in class, work independently and do better on tests.
Low-fat and fat-free milk remain a core component of the school meal program. Dairy farmers and companies have taken considerable action to reduce the fat, calories and added sugars in flavored milks available to schools. In the past five years, added sugars have been reduced by 38 percent. Today the majority of milk in schools is low-fat or fat-free, and the average flavored milk has 134 calories, just 31 more than white milk.
The research is clear: Children who consume more nutritious dairy products and stay active are more likely to boost their health and their grades.
# # #
About Florida Dairy Farmers
Florida Dairy Farmers is Florida's milk promotion group, working to enhance the image of the dairy farming industry and increase milk and dairy product sales statewide via education and marketing. FDF is one of 18 member organizations of the United Dairy Industry Association and carries out the programs of Dairy Management Inc., the umbrella organization based in Chicago, Ill. For more information, call 407- 647-8899 or visit http://www.floridamilk.com.