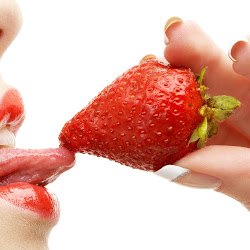 We are here to please your every need!
Houston, Texas (PRWEB) October 21, 2012
The adult industry back in 2008 was a $2 billion industry and continues to grow rapidly. The industry has not been affected by the recession the US economy is in. People, in order to save money, are taking fewer vacations and spending more time at home, also known as "stay-cations". To make things interesting at home, couples purchase adult products to make things interesting during the intimate times. Adult products have also helped couples who want to liven up their intimate times to avoid falling into a rut where it becomes the same old routine over time.
YourPleasurableSecrets.com recognizes the growth and wants to be part of the growing industry. With the introduction of the internet, numerous websites are popping up to cater to adults in the search of adult products. Back in the 80's and 90's most people would have to go to stand-alone stores to purchase adult products. People would have to purchase the products and would have to face a person who now knows all the kinky desires that person has. That stigma for some people causes them to avoid going into stores to purchase adult products. But, with the boom of online businesses, people can now purchase adult products from the comfort of their own home and have them delivered in discreet packaging. Thus people can avoid worrying what their neighbors or people think of their kinks.
Being that there is a huge saturation of online adult businesses, in order to stay competitive; YourPleasurableSecrets.com is reducing their price of their entire inventory of adult sex toys and novelty items. People are always going to try to look for products at the most affordable price. YourPleasurableSecrets.com will remain customer-focus by providing the customer with what they want. They carry the most popular brands like Fleshlight, Trojan, Berman or Pipedreams Products just to name a few. Their adult movie lineup contains movies featuring many of the popular adult films stars like Jenna Jameson, Jesse Jane, Teri Weigel and more. YourPleasurableSecrets.com values their customers and know they would not be where they are at if it wasn't for their customer. YourPleasurableSecrets.com wants to build a strong loyal customer base and they plan to achieve that by offering their adult products at affordable prices and being customer-centric.
To see what YourPleasurableSecrets.com has to offer, visit yourpleasurablesecrets.com/store/home
About Your Pleasurable Secrets
Launched on July 2012, is an adult retail shop that offers 70,000 adult products at great affordable prices.