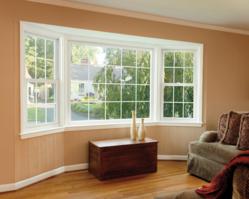 Ambler, PA (PRWEB) October 24, 2012
Homeowners looking to make smart, energy-efficient investments in their homes should always start with ENERGY STAR® qualified products. That's the advice of Mark Clement, host of the MyFixitUpLife home improvement radio show and website.
"The easiest first step when looking to purchase doors, roofing, windows or any other major product for the home is to request ENERGY STAR qualified products," says Clement, a professional contractor with 20+ years experience. "A product that meets ENERGY STAR requirements for a specific geographic area is constructed to help make the home as energy efficient as possible. Using several ENERGY STAR qualified products together can really help ease the energy burden on the home, which can help save homeowners a great deal of money each year on energy costs."
During October's Energy Awareness Month, Clement offers these tips for homeowners:
Tip #1 – Visit the government's ENERGY STAR website at http://www.energystar.gov to learn as much as possible about energy efficient home products before making an investment in a major product for your home.
Tip #2 - When installing or replacing windows or patio doors, always choose ENERGY STAR qualified, vinyl-framed products like those from Simonton Windows. Vinyl is an excellent insulator, and some of the best windows have fusion-welded corners and multi-chambered construction for increased energy efficiency. When combined with a Low E glass package featuring a dense (but harmless) Argon or Krypton gas fill inside the units, these windows and patio doors can help lower energy bills by keeping a home cooler in the summer and warmer in the winter.
Tip #3 – When it comes time to replace your roof, look for a "Cool Roof" that will help lower your home's overall energy costs. A Cool Roof is measured by two properties, solar reflectance and thermal emittance. EcoBlend® polymer roofing tiles from DaVinci Roofscapes® have been verified by the independent Cool Roof Rating Council to meet or exceed requirements for ENERGY STAR qualified roofing products to reflect sunlight and heat away from the home, helping increase the overall energy efficiency of the structure. These durable, impact-resistant polymer tiles are available in slate and shake profiles in a variety of colors.
Tip #4 – If you're constructing a new home, consider an approved green home plan that meets the strict requirements of ENERGY STAR. The House™ Designers offers an exclusive collection of more than 800 innovative, sustainable designs from leading architects and designers that come in a wide array of architectural styles and home sizes to choose from when building a new home.
Tip #5 - If your front entry door has air leaking in or doesn't close properly, it's time to invest in a new door. Stylish and secure, more than 94 percent of the fiberglass doors manufactured by Therma-Tru (including those with decorative and privacy glass doorlites) meet national ENERGY STAR qualifications. For added energy efficiency, homeowners can request the Tru-Defense® Door System* that includes enhanced weatherstripping, corner seal pad, door bottom sweep and profiled sill that all work together to provide strength and stability in the entry door.
For more home improvement tips, visit http://www.myfixituplife.com.
*See the Therma-Tru website for complete details on the Tru-Defense® Door Systems.
ENERGY STAR is a government program that helps consumers protect the environment through superior energy efficiency and is a registered trademark of the U.S. Department of Energy and the U.S. Environmental Protection Agency.
Photography:
Contact Kathy Ziprik at 8280-890-8065 or kziprik(at)aol(dot)com.