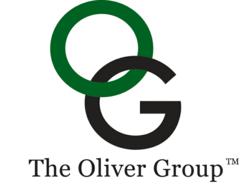 "The Oliver Group's defensible, secure and cost-effective remote collections capabilities allow clients a seamless and flexible solution to both national and international data acquisition and forensic projects." – Dean Felicetti, Partner
Pawcatuck, CT and London, UK (PRWEB) October 22, 2012
At times, collecting data remotely is the best alternative to acquisitions performed on-site for various reasons. The Oliver Group (TOG) has exceptional, proven and highly defensible capabilities in Remote Collection.
Why TOG Remote Collection?
Remote collection is the best answer for various data acquisition and forensic analysis scenarios and reasons:
o data to be collected is for a small number of custodians from a remote office, state, region, city or country
o data was just acquired for 100 custodians and number 101 was just added
o budgetary constraints are eliminated by not having to incur travel costs in sending an expert to locations for a low number of custodians
o remote collection is efficient, economical and defensible
TOG's Remote Collection Process
TOG has a rigorous remote collection process that is performed by the best in the industry. Upon execution of all contractual, chain-of-custody and evidence control documentation, a TOG Client Services Manager, along with one of TOG's data acquisition and forensic analysis experts facilitate and manage the remote collection process. We provide secure, court-approved, industry proven encrypted hardware/software solutions with detailed step-by-step instructions, along with a certified TOG expert via phone support to manage the remote forensic acquisition effort.
TOG's remote collection technologies and methodologies allow for full forensic images as well as targeted file, folder, mapped network paths and other custom tailored collections as needed by the client. TOG's meticulous remote collection process supports acquisition and forensic analysis efforts from Windows, MAC and Linux (open) based file systems. TOG utilizes strict encryption policies from source to destination and delivery to receipt of forensically sound data at either their US or UK headquarters.
Post Remote Collection
Once the data has been remotely collected, TOG can provide an array of forensic discovery services at either their US or UK headquarters. TOG decrypts the delivery disk never altering metadata during the remote collection process lifecycle. TOG can perform a number of services such as recovery of deleted items, removal of system files, filtering by date range, searching by keyword and deduplication of data as requested by the client. TOG will also produce standard or custom reports on all projects. Report samples include USB utilization, file listings, etc. TOG experts provide forensic analysis to determine website viewing history, if peripherals were connected, data was "wiped" and if other web based email, cloud or other important technologies are /were prevalent on the machine.
Why The Oliver Group?
TOG has been providing global, defensible remote data acquisition and forensic analysis since 1997. TOG's experts are highly qualified and considered unrivaled in the industry. TOG also has the proven ability and willingness to testify as an expert.
"The Oliver Group's defensible, secure and cost-effective remote collections capabilities allow clients a seamless and flexible solution to both national and international data acquisition and forensic projects." – Dean Felicetti, Partner, Licensed Private Investigator
About The Oliver Group
The Oliver Group is an independently owned, internationally recognized leader in electronic discovery and compliance related services. TOG provides expert services in data acquisition, forensic analysis, media/tape restoration, and electronic discovery consulting and processing. Our consultative approach, flexible solutions, expert personnel, and defensible processes have led to our clients turning to us for highly complex, large volume and company critical matters. We provide our services on a global basis from our US headquarters in Connecticut and our European Union office in London. Our services provide unique value across segments and are packaged for corporations, law firms, and our channel partner network. For more than a decade, The Oliver Group has effectively managed some of the most significant litigation and compliance matters around the world.