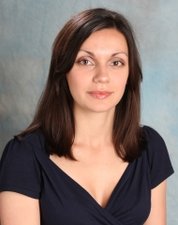 The Rhythm of Work- Life Balance
(PRWEB UK) 22 October 2012
Building a culture of well-being is essential for many organizations, and often linked to a boost in employee's motivation and performance. A recent article on the BBC website 'Viewpoint: A note from your future office in 2032' (read here) explores how mobile technology is changing the way people work and how the remote and instant access allowing people to choose where and when to work, can lead to a potential workload, stress and decrease in work-life balance.
For most people work is a "9 to 6, Monday to Friday" activity; however with the current economic situation, the number of people choosing to work weekends and often late evenings is increasing. Although in certain professions working on Saturday is something common, this can have effects on an employee's well-being, and a decrease in social integration.
Achieving work-life balance can be a challenging task, and recent survey by the British Heart Foundation found that 1/3 of the employees interviewed, were not interested in their well-being. This shows that the importance of healthy life style is often ignored.
Benefits from a balanced work-life, can be seen from two points of view:
From an employee perspective creating a "me time", allocating time devoted to our physical and psychological health, can prevent and tackle work-related stress and improve individual well-being.
From an employers perspective encouraging work-life balance can reduce sickness absence and staff turnover, increase employee motivation and productivity, and most importantly contributing to healthier lifestyle.
For any employment advice, or any other legal issue, please contact Blavo & Co on 02070252020, or e-mail to enquiries(at)legalblavo(dot)co(dot)uk.