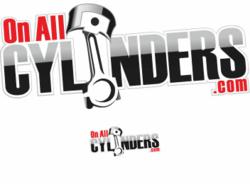 Tallamdge, OH (PRWEB) October 19, 2012
The Summit Racing/Factory Five Mk4 Roadster is designed to show enthusiasts how easy it is to put together a killer replica car using a Factory Five kit and parts from Summit Racing's vast inventory of parts and accessories. Summit Racing has made the build process even easier with its Factory Five Parts Combos. Summit Racing and Factory Five's tech experts put together these combos as a convenient way to assemble a Mk4 Roadster with a 'recipe' of parts proven to make plenty of power with good street manners.
OnAllCylinders will be featuring a series of articles detailing the Summit Racing/Factory Five Mk4 buildup. The articles will illustrate assembly of the vehicle from the frame up, including engine assembly, body prep, and even final chassis tuning.
Click here to see the first installment of the series, which covers the installation of the front suspension, brakes, and steering. Additional articles will be posted regularly through early 2013, so check back at OnAllCylinders for the latest updates.
About Summit Racing Equipment
Established in 1968, Summit Racing Equipment is the leading high performance parts and accessories company in the world. Summit Racing offers the largest selection, best prices, and best customer service in the high performance industry via catalogs, Internet, and Retail Super Stores. The company is headquartered in Tallmadge, Ohio with retail locations in Tallmadge, Ohio; Sparks, Nevada; and McDonough, Georgia.