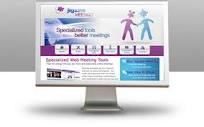 We are increasingly seeing a need for schools to step outside the traditional classroom and offer virtual based learning
(PRWEB) October 22, 2012
Jigsaw Meeting is a revolutionary online virtual classroom with a focus on learning and development. While providing a secure and easy way for students, instructors and tutors to connect virtually it provides a range of tools built around how learning takes place. In this way it is not to be confused with the many on line meeting systems available today since it is designed to provide real-time interaction and engagement between teachers and students.
Haiku Learning Management System is a cloud-based digital learning platform transforming education in high-performing K-12 schools. Haiku provides best-in-class usability for instructors to expand and extend their classrooms with powerful tools for digital learning.
Haiku's CEO, Bryan Falcon, explained the reasons for the new partnership:
"We are increasingly seeing a need for schools to step outside the traditional classroom and offer virtual based learning. When we combine our strength of information with the Jigsaw Meeting virtual classroom, it is a combination that increasingly our schools are looking for. And, Jigsaw Meeting's focus on excellent customer care mirrors our quality commitment to our customers."
Amongst many challenges facing school systems are tighter budgets and increased requirements for better performance. The Jigsaw Meeting virtual classroom is extremely cost effective provides a media rich platform allowing teachers to use different media to ensure information is presented in a manner most consistent with high retention rates.
Ginger Ackerman, Vice President Sales and Marketing says about the commitment of Jigsaw Meeting to the new partnership with Haiku.
"We, at Jigsaw Meeting, are excited about our partnership with Haiku because they are focused on bringing the best and latest technology to their customers and they continuously identify new tools that will help increase effectiveness and decrease costs. Our virtual classroom resolves three (3) major challenges of online education. They are knowledge retention, accountability and tracking of effectiveness. So, no matter who is leading or participating in a class, the teachers and administrators are able to determine the true success of that specific classroom. And, teachers can easily schedule virtual tutoring programs or student study groups using the virtual classroom concept. This not only provides convenience for the teachers and families but tracks who is really engaging in project work."
For further information about Jigsaw Meeting or to arrange an online demonstration please contact Jigsaw Meeting at 888-571-0004.
Release Submitted by Click Ready Marketing an Interactive Marketing Agency.