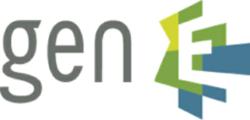 Unlike alternative Service Desk solutions that are typically challenged with latency issues, Resolve SDA was built with network operations centers (NOC) in mind -- where call, ticket and event volumes can reach up to a thousand or more requests per day.
Orlando, FL (PRWEB) October 22, 2012
gen-E (formerly generationE Technologies), a global IT process automation (ITPA) software company, today announced the release of Resolve Service Desk Automation (SDA), a new enterprise social-powered ITPA solution that automates up to 90 percent of ticket handling and troubleshooting tasks while super-charging an organization's legacy IT Service Management (ITSM) stack of tools with unified orchestration across tools, silos and departments.
Now available, Resolve SDA will be on display at Gartner Symposium ITxpo 2012, Oct. 21-25 in Orlando, in booth #1120.
Resolve SDA leverages gen-E's industry-leading social ITPA capabilities, bringing together enterprise social, collaboration, dynamic knowledge management, decision support, analytics, process orchestration and process automation in a single platform.
"At the foundation of Resolve SDA lies a dynamic knowledge management platform that transforms collective knowledge across the IT ecosystem into actionable intelligence – dramatically reducing escalation to and reliance upon subject matter experts (SMEs), and significantly decreasing incident handling times, " said Casey Kindiger, CEO, gen-E. "Resolve SDA automates workflows, streamlines decision making and empowers level 1 IT service desk personnel to do a better job managing incidents and problems."
Resolve SDA unites collaboration and automation in an easy-to-use enterprise platform that helps service desk technicians:

Capture knowledge and automate processes at the click of a button;
Collaborate real-time with all knowledge contributors on any ticket or incident record;
Improve workflow to expedite incident handling times by 50 percent;
Automate ticket generation with de-duplication logic that reduces incident volumes by as much as 30 percent; and
Prevent unintended incidents by up to 75 percent through integration with change management systems.
"There are many IT challenges facing service desk operations – from the proliferation of mobile devices and cloud-based computing to the unique integration requirements resulting from mergers and acquisitions, " said Duke Tantiprasut, CTO, gen-E. "Resolve SDA was designed to solve each of these specific challenges with unrivaled support for most help desk monitoring applications and powerful knowledge management and collaboration capabilities that contribute to a unified and coherent view of problems and incidents across the enterprise."
Robust Resolve SDA Platform Delivers Competitive Edge
Unlike alternative solutions that are typically challenged with latency issues, Resolve SDA was built with network operations centers (NOC) in mind, where call, ticket and event volumes can reach up to a thousand or more requests per day. The Resolve SDA platform also stands out in the market for its robust clustering and high-availability capabilities that ensure business continuity. And, as a true enterprise solution, it provides more comprehensive integration than competing SDA offerings, with connectors to a wide range of enterprise applications including enterprise resource planning (ERP), customer relationship management (CRM), ITSM, service assurance, cloud-based applications and more.
In addition, Resolve SDA offers knowledge management, enterprise social and collaboration -- all integrated as layers at the ITPA platform level, while alternative solutions consist of disparate or more limited options in these areas. As a result, with Resolve SDA, IT organizations can improve knowledge base content at every step of the service desk process, and on an ongoing basis, to drive further reductions in MTTR (mean time to resolution).
Resolve SDA also includes extensive best-practice knowledge documentation, with automation models and thousands of action tasks associated with leading network, server and enterprise application vendors to drive expedited diagnostic, triage and remediation processes for service desk personnel.
Resolve SDA Introduces Dynamic Decision Trees™
Dynamic Decision Trees represent one of the most powerful features in Resolve SDA, enabling service desk technicians to rapidly drill down to resolutions within the knowledge management database, based on a series of intuitive questions assessing the symptom or the reported issue. The effect of these decision trees is enhanced when the organization's most skilled experts are updating or adding to resolutions in real time to address prominent topics.
The Dynamic Decision Trees also enable troubleshooting procedures to be orchestrated across multiple documents, including documents with automations. This is accomplished by an easy-to-use, drag-and-drop feature that leads service desk technicians through an intuitive troubleshooting process.
Now available, Resolve SDA is part of the Resolve family of ITPA software solutions, which are deployed and integrated within multi-vendor, heterogeneous environments. Resolve provides broad-based, enterprise-class scalability and a vendor-neutral approach to automation, and is used by leading global financial services and transportation firms as well as communications service providers and other companies.
For more information on Resolve SDA, visit http://www.gen-e.com/listPage/Solutions-Service-Desk-Automation. Or, follow gen-E on Twitter at http://twitter.com/genE_info and LinkedIn.
About gen-E
gen-E is an IT process automation (ITPA) software company that places human ingenuity at the forefront of workplace activity. The company's award-winning Resolve™ software breaks down traditional organizational and process constraints through an innovative approach to automation. Powered by actionable and dynamic knowledge management capabilities, Resolve allows organizations to realize cost savings of as much as 200 percent within months of deployment. For more information, please visit http://www.gen-e.com.