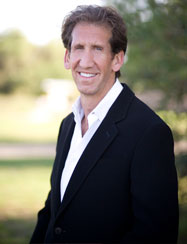 Clearwater, FL (PRWEB) October 20, 2012
Stephen Kobernick, DDS, is now providing an option to traditional dental surgery for his patients who suffer from gum or periodontal disease. The Laser Assisted New Attachment Procedure is only available from about one percent of all dental professionals in the country. Dr. Kobernick is fully trained on the procedure, which uses the PerioLase MVP-7 laser for periodontal disease treatment. This procedure kills bacteria and removes unhealthy gum tissue without harming bone or healthy tissue.
At The Art of Periodontics, Dr. Stephen Kobernick and his staff care about their patients and are concerned by the number of Americans that have gum disease that is going untreated. Not only can gum disease cause serious oral health problems, but it has been connected to a number of other major health issues such as heart disease. The LANAP procedure does not use a scalpel, but uses a laser so it is minimally invasive. In addition, patients who have undergone this periodontal disease treatment have reported little, if any, discomfort or pain. The recovery period is also quite short, so patients who are on a tight schedule can now be treated for gum disease without needing to take lots of time off of work.
The laser dental surgery procedure begins with Dr. Kobernick using a probe to determine the depth of the pockets between the teeth and gums that contain bacteria. Then he uses the LANAP laser to eliminate those bacteria. Diseased gum tissue is removed and the healthy tissue is compressed and stimulated to attach to the tooth. Bone regeneration is also stimulated by the laser.
The LANAP procedure is fully cleared by the FDA for periodontal disease treatment and has been shown to be quite effective. Patients who suffer from gum disease can now be evaluated to determine whether they are candidates for this new treatment procedure. For additional information on the LANAP procedure, visit clearwater-periodontist.com.
The Art of Periodontics is a periodontal practice offering patients personalized dental care in implant dentistry for Clearwater, Florida. Dr. Stephen Kobernick received his Bachelor of Science from University of Delaware in 1984; his Doctorate of Dental Surgery from University of Maryland School of Dentistry in 1988; a Certificate of Periodontics and Implantology from University of Alabama School of Dentistry in 1990; and completed extensive training at the Institute of Advanced Laser Dentistry. Dr. Kobernick is part of the one percent of dental professionals offering the FDA cleared laser procedure for gum disease and periodontal treatment. To learn more about Dr. Kobernick and his dental services visit his website at: http://www.clearwater-periodontist.com or call (727) 386-7092.