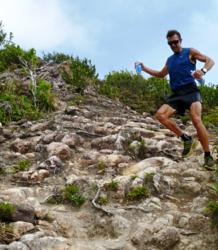 In this day and age you are only as good as your last firmware update
Bozeman, MT (PRWEB) October 21, 2012
The Suunto Ambit has been voted the best new GPS watch introduction for 2012 by the Heart Rate Watch Company.
"We wanted to wait and give the Garmin fenix a good side-by-side comparison with the Suunto Ambit", says Rusty Squire, President of the Heart Rate Watch Company. He adds, "What we found is at the present time the Suunto has more advanced exercise features thanks to several firmware updates, which does not preclude Garmin from adding these features but they are about 4 months behind Suunto at this time".
For everything from mountaineering to trail running the Suunto Ambit does it and about the only thing it lacks is ANT+ compatibility for picking up power meters cycling. "It truly is the most advanced GPS watch of our time at this moment", says Squire, adding that, "In this day and age you are only as good as your last firmware update".
"For pure use in the back country and the mountains, the Garmin fenix is still as good as any other GPS watch out there but it is the fitness features beyond basic heart rate that it lacks at present", says Squire. Even though Garmin currently classifies the Garmin fenix with its hand held product line for trails, Squire thinks they will come around to seeing that they can compete with Suunto and make it into more than just a handheld surrogate with heart rate.
Squire sees a world coming where all the best navigational and fitness features meld together into a super product, which is the direction the Suunto Ambit is headed in.
"This has been an exciting year for new introductions in the GPS watch segment and without a doubt 2013 should hold more, along with lots of firmware upgrades", says Squire. He adds, "A phone just can't give you this level of accuracy, features, convenience of carrying and the minimalistic approach that a watch does so I would guess they are here to stay".