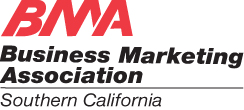 Social media has dramatically changed how today's newsroom operates in terms of how the media disseminates stories as well as identifies newsworthy topics for stories.
Los Angeles, CA (PRWEB) October 22, 2012
The Business Marketing Association, Southern California (SoCal BMA), announces its next executive event, slated for San Diego, California on October 30, 2012. The event includes a panel of leading news media executives from San Diego county who will discuss the increasing role and impact of social media on public relations within companies.
Social media has dramatically changed today's newsroom in terms of how the media disseminates stories as well as identifies newsworthy topics for stories. Because reporters are utilizing social media platforms to develop topics, it has become an increasingly important aspect of a company's overall public relations strategy.
Panelists will include some of California's business journals leading news experts in San Diego. Panelists will be Reo Carr, Corporate VP of Digital Media and Editor-in-Chief of the San Diego Business Journal, Diana McCabe, Business Editor of U-T San Diego, Rich Goldner, News Director from Fox 5 - San Diego, and Scott Lewis, CEO, Voice of San Diego. The event will be moderated by Camille Saltman, President, Connect of San Diego.
Those who attend this event will leave with a better understanding of how our leading news media experts: use social media and how it has impacted their work; determine the appropriate methods to utilize for pitching and engaging the media via the social channel: increase the efficiency of PR departments using social media; and what they have learned (lessons/pitfalls to avoid) when integrating social media with public relations efforts.
Join SoCal BMA members at The Grand Del Mar Resort, Tuesday, October 30, 2012, from 4 pm - 7 pm, for this informative discussion. The late afternoon program will allow for a relaxed setting to first hear from our panel of esteemed San Diego news professionals, followed by an early evening outdoor wine and hors d'oeuvres reception. Visit the SoCalBMA website and register today.
About Business Marketing Association Southern California (SoCal BMA)
SoCal BMA focuses on topics and issues relevant to b2b communicators and business leaders – including the chapter's signature online event series, Webinar Wednesdays, where marketers from any location can participate. Celebrating its 90th anniversary, the Business Marketing Association is the world's premier community devoted exclusively to advancing the business-to-business marketing profession, connecting members with the kind of knowledge, people, and programs that make achieving their b-to-b company objectives more efficient and effective. The SoCal BMA serves the southland throughout the greater Los Angeles area, Orange County, San Diego and the Inland Empire. Learn more about SoCal BMA and its events by visiting http://www.SoCalBMA.org and follow http://www.Twitter.com/SoCalBMA.