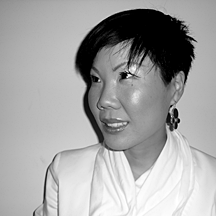 ... the human potential begins within the hands of a child
Frederick, MD (PRWEB) October 22, 2012
Anna Lee, Director of Education at Meadows Montessori School in Frederick, MD, has been selected to present at this year's TEDx event, which takes place October 26th-27th at Sidney Herman Hall in Washington DC. The event's theme is Being Fearless, which will "celebrate the stories of the people who weren't afraid to fail, who overcame the odds, and persisted. For those interested in attending the event, more information is available online at http://tedxmidatlantic.com/.
Anna Lee, described as an "educator to the bone", has been at Meadows Montessori in Frederick since its doors opened in 2010. She will be presenting on motivation and fostering fearlessness in children through the Montessori curriculum so they can become innovative and independ-ent adults. Lee, who "believes that the human potential begins within the hands of a child", has thirteen years experience teaching Montessori, her dedication to early childhood education spans far beyond her years. She has also served as an Intensive Individual Support counselor for Autistic teens. An avid world traveler, she advocates and consults for Montessori programs for schools all over the world.
Meadows Montessori on Thomas Johnson Drive, the only private preschool in Frederick MD validated by MSDE as an authentic Montessori program, is dedicated to providing educational child care for infants through age 6, and has been approved by Maryland State Department of Education to offer kindergarten as well. Meadows Montessori, a member of American Montessori Society, is also approved by MSDE Of-fice of Child Care as an Educational Program for 2-6 year olds.
To learn more about Meadows Montessori or schedule a tour, please call the school at: 301-662-8910 or visit them on the internet at MeadowsCenter.com.
About TEDx
In the spirit of ideas worth spreading, TEDx is a program of local, self-organized events that bring people together to share a TED-like experience. At a TEDx event, TEDTalks video and live speakers combine to spark deep discussion and connection in a small group. The TED Conference provides general guidance for the TEDx program, but individual TEDx events are self-organized.
About TED
TED is a nonprofit organization devoted to Ideas Worth Spreading. Started as a four-day conference in Cali-fornia 26 years ago, TED has grown to support those world-changing ideas with multiple initiatives. At TED, the world's leading thinkers and doers are asked to give the talk of their lives in 18 minutes. Talks are then made available, free, at TED.com. TED speakers have included Bill Gates, Jane Goodall, Elizabeth Gilbert, Sir Richard Branson, Benoit Mandelbrot, Philippe Starck, Ngozi Okonjo-Iweala, Isabel Allende and former UK Prime Minister Gordon Brown. Two major TED events are held each year: The TED Conference takes place every spring in Long Beach, California (along with a parallel conference, TEDActive, in Palm Springs), and TEDGlobal is held each summer in Edinburgh, Scotland.
TED's media initiatives include TED.com, where new TEDTalks are posted daily; the new TED Conversa-tions, enabling broad conversations among TED fans; and the Open Translation Project, which provides subtitles and interactive transcripts as well as the ability for any TEDTalk to be translated by volunteers worldwide.
TED has established the annual TED Prize, where exceptional individuals with a wish to change the world are given the opportunity to put their wishes into action; TEDx, which offers individuals or groups a way to host local, self-organized events around the world; and the TED Fellows program, helping world-changing innovators from around the globe to become part of the TED community and, with its help, amplify the im-pact of their remarkable projects and activities.
For information about TED's upcoming conferences, visit http://www.ted.com/registration . Follow TED on Twitter at Twitter.com/TEDTalks, or on Facebook at Facebook.com/TED.