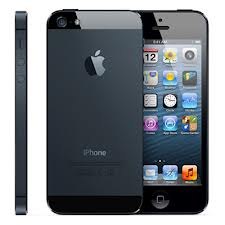 (PRWEB) October 19, 2012
Apple iPhone 5 business strategies for online mobile commerce have been published by Donny Lowy, the CEO of CloseoutExplosion.com, a wholesale closeout export business that supplies brand name products to wholesalers and retailers. Donny Lowy wholesale business, Closeout Explosion, specializes in brand name designer overstock and store return merchandise, such as Tahari corporate suits, BCBG social dresses, and Guess office shoes.
The Apple iPhone 5 business strategy was written to help wholesalers and retailers take advantage of the business opportunities created by the popularity of the latest Apple smart phone. There are many advantages for a reseller when utilizing the advanced features of the latest Apple electronic wonder, especially when combined with Apple apps being constantly introduced into the market.
"As an experienced wholesaler with customers all over the world, including Nigerian dress sellers, Mexican boutique owners, and New York family clothing shops, I know that in order for a retailer to achieve a high level of success he or she must use every tool at their disposal. The Apple iPhone 5 is a great tool that can be used to market overstock merchandise, correspond with potential customers in real time, and navigate the closeout industry, all with this highly advanced Apple product that can fit neatly into your pocket," said Donny Lowy, who enjoys staying on top of the latest developments in the wholesale market.
His business report covers important strategies such as:
Apple apps that can be used to quickly collect potential customer and wholesale supplier's contact information, write and edit invoices on the go, and accept payments using mobile technology.
The importance of having an Apple iPhone 5 friendly wholesale fashion website.
The advantages of offering constant contact to your customers in the wholesale and closeout industry.
Donny Lowy's website also offers information of interest for those looking to purchase Apple products at below wholesale prices, including important tips that a closeout seller should keep in mind before making a purchase. As mobile payment devices continue to become prevalent around the world, the opportunities and demand for smart phones, including this Apple electronic product, will increase.
"Having an understanding of the business potential of the Apple iPhone 5 is crucial in a day in age when business is conducted without regard to physical distance. A Nigerian business woman selling office suits can use her Apple mobile device to instantly accept payments from her customers, while paying the next second for her merchandise from her New York Fashion District showroom," remarked Donny.