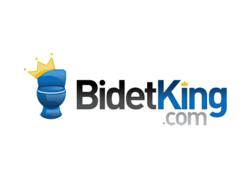 Owning your first bidet seat is a transformative experience. You'll wonder how you ever lived without it.
Los Angeles, CA (PRWEB) October 21, 2012
BidetKing.com has launched a new series of HD video bidet reviews and tutorials. By making it easier to research the various bidet seat brands and models on the market, BidetKing.com's new video bidet reviews and tutorials will better help customers choose the right bidet seat for their specific needs.
Shopping for a bidet toilet seat on the internet can be a difficult task. Customers can't see the bidet seats in person, and there are so many different kinds. Bidetking.com is making the purchase decision easier for customers by releasing a series of HD video bidet reviews and tutorials on its website. Each bidet video is designed to help educate consumers on all things related to bidet seats.
The videos are split into two groups: bidet reviews and bidet tutorials. Customers will find important information on each of BidetKing.com's popular brands and models such as the Bio Bidet BB-1000, Brondell Swash 1000, and the USPA 6800. Within each HD video review, BidetKing.com demonstrates each feature a bidet seat has to offer. The HD video tutorials explain what a bidet seat does, as well as provide basic instructions on how to install a bidet.
BidetKing.com is the online leader in bidet seats. It carries only the highest quality bidet seat brands for consumers looking to improve their personal hygiene while saving money and the environment. BidetKing.com's friendly customer service professionals and knowledgeable technicians are standing by to help answer all your bidet seat questions.