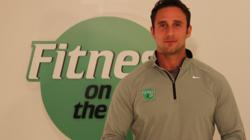 toronto (PRWEB) October 22, 2012
Most people want to have their own business, but actually doing so can be difficult, expensive and even scary. But it doesn't have to be. Imagine that you could have your own business with an experienced full management team for only $300 per month. Imagine that in addition to that $300/month, someone would invest $1000 right away into advertising to get your business going.
Does that sound good? Probably. What's the catch? Nothing.
Dan Mezheritsky has created a new concept for personal trainers who are looking to get into business or launch personal trainer careers. Dan started Fitness on the Go seven years ago. It started as an in-home personal training service in Vancouver and is now growing almost daily, and is available throughout most of Canada.
After generating $1,500,000 in his first three years as a personal trainer, Mezheritsky started to turn heads. Although money was flowing, Mezheritsky saw some flaws with a simple employee-structured business.
"It wasn't that my employees were upset with the wage I was paying, it was the client that was upset," says Mezheritsky. "[The clients] wanted their trainer - the trainer they like – to get the money they were paying, not some corporation."
Upon identifying this problem, Mezheritsky spent time learning about franchising, and the fitness franchise industry to help solve it. He wanted to make personal trainer employment fairer. After having several test franchises, and studying what was needed to really drive personal trainers to success, Mezheritsky went away from the standard franchise model and created something he calls 'The Personal Trainer Program'.
The Personal Trainer Program helps personal trainers who want to start their own businesses - as well as personal trainers who already have their own business - achieve a new level of success.
How The Personal Trainer Program Works
Mezheritsky selects personal trainers who he wants to invest in. He personally researches the local area of the new personal trainer and decides the best way to introduce the trainer to their community. He invests up to $1000 into marketing the trainer to help kick start their business. Then he sends in his management team to support the trainer and their fitness business.
The management help includes public relations staff, an advertising manager, a graphic designer, search engine optimization efforts, a proprietary operating software for clients and trainers, access to a 24/7 call centre, a team to handle client billing and collections and, most importantly, business coaching which provides a full 25-week plan of attack of how to build the business successfully.
On top of this, Mezheritsky has included the top fitness educator in Canada - Andre Potvin, President of Infofit and a recent recipient of BCRPA's educator of the year 2012 - and Tommy Europe – Canada's best known personal trainer and host of The Last 10lbs and Bulging Brides - to help provide guidance for on-going fitness education. Every 12 months on the program, each trainer receives $300 towards on-going fitness education. This helps them grow their personal trainer careers.
In return, the trainers pay $300/month. This ensures that the full management team of the fitness business remains active and in place and it lets the personal trainers receive many other benefits that come along with joining a nationwide brand. Fitness on the Go gives trainers the opportunity to benefit from the experience, skill and knowledge of a proven concept.
Mezheritsky says this way of doing business shows trainers that he believes in them and their success and lets them know why he is willing to invest in them. He wishes to help them grow their personal trainer careers and their fitness business. However, he doesn't believe everyone is cut out for this program. This is why is he is very selective with the trainers he invites to join his team.
"No trainer can operate this effectively, efficiently and professionally on their own," Mezheritsky states. "A business has many components that are needed make it successful. Working with a team is always better and we provide that winning team. All that we need are the best personal trainers."
Mezheritsky helps personal trainers grow their fitness careers.
Fitness on the Go is currently building its team at the rate of 10 - 15 new trainers per month and expanding through area development franchise partners. Mezheritsky granted his first area development fitness franchise in Calgary just last week to Jon Campbell. Campbell was one of Fitness on the Go's first fitness franchise partners and he quickly built his personal training business to $10,000 per month within 14 months.
"Dan is extremely driven and he knows exactly what needs to happen to keep building the business," says Campbell. "After 4 years I am still excited as ever to be a part of Fitness on the Go."
Mezheritsky says that Canada will hold 375 Fitness on the Go trainers by June 2014 and that he already has plans to open his fitness franchise internationally, including the United States, by summer 2013.