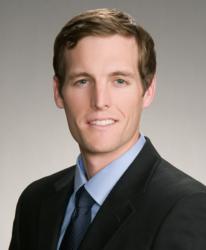 Denver, Colorado (PRWEB) October 23, 2012
Holland & Hart LLP is pleased to announce the addition of Kevin Selzer to the firm's Tax practice group. Selzer is based out of the firm's Denver office.
Selzer regularly handles the full range of issues that affect 401(k) plans, profit sharing plans, pension plans, government plans, non-qualified deferred compensation and executive compensation plans, health and welfare benefit plans, employment agreements, short-term and long-term incentive plans including equity-based plans, and fringe benefit plans.
He helps employers ensure compliance with the Internal Revenue Code, ERISA, and related laws. He drafts summary plan descriptions, amends plan documents, and prepares employee communications.
In addition, Selzer often conducts compliance reviews in various areas, such as tax qualification, COBRA compliance and fiduciary compliance matters.
A member of the board of directors for the western Pension and Benefits Conference, he holds an LL.M. in Taxation from the University of Denver, a J.D. from the University of Kansas School of Law and a B.A. from Truman State University.
About Holland & Hart
With its firm-wide resources, local presence and coordinated efforts, Holland & Hart LLP delivers integrated legal solutions to regional, national and international clients of all sizes.
Since its inception in 1947, Holland & Hart's more than 400 lawyers have consistently been recognized by leading national and international peer and industry review organizations for innovation and dedication to the practice of law.
Recently, Holland & Hart was recognized among the top 20 firms in the nation by U.S. News & World Report and Best Lawyers® based on total number of first-tier metropolitan rankings for 2011-12.
For more information, visit http://www.hollandhart.com.