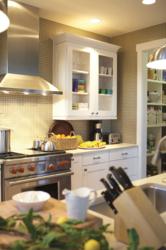 Enter to win $12,000 towards your dream kitchen!
Asheville, NC (PRWEB) October 19, 2012
Wellborn Cabinets is offering a dream kitchen makeover giveaway, and the HomeSource Design Center of Asheville is spreading the word. Looking for an opportunity to remodel your kitchen, here it is. The deadline to enter is October 31, 2012.
Enter to win the dream kitchen makeover at http://www.wellborn.com. Wellborn is a regional cabinet producer that takes pride in producing quality materials while maintaining a minimum impact on the environment. (Wellborn is certified under the sustainable forest initiative program as well as the forest stewardship council.)
The grand-prize winner will receive a check up to $12,000 for his or her own Dream Kitchen Makeover featuring cabinetry by Wellborn Cabinet, Inc. From traditional style, contemporary, modern and more - the design possibilities are unlimited. You can have the kitchen of your dreams.
A full line of Wellborn cabinet products can be view at the HomeSource Design Cente r on Charlotte Street in downtown Asheville. Wellborn cabinets are available to purchase for do-it-yourself projects, home improvement, remodel or new construction.
Visit the Design Center to enter to win the dream kitchen makeover or complete the entry online.
About HomeSource Design Center
The HomeSource Design Center incorporates the entire home building and remodeling process all in one convenient location; providing you with a team of experts to guide you through the process: from products to design, and functionality to the finishing touch. Located off of Charlotte Street in Asheville, support your local source for all your home remodeling or construction products.