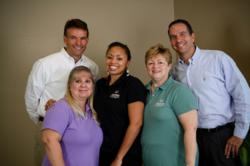 Regardless of time behind the wheel, new drivers and old should take the time to speak with an experienced insurance professional.
(PRWEB) October 22, 2012
The Royce Williams Agency contests that finding the right car insurance is just as important as finding the right car. For new drivers there are a lot of factors to consider when searching for the right vehicle insurance. Most new drivers will not be alone when purchasing car insurance; however, it is still a subject that can present some confusing obstacle and bring to mind many difficult questions. The Royce Williams Agency has issued a list of five critical items that will help new drivers make a well-informed, educated car insurance purchase, which matches their unique needs perfectly.
1. Of foremost importance, consider car insurance before and while purchasing a vehicle. Keep in mind that certain types of vehicles are going to result in higher rates. A good rule to know - sports cars will usually equal higher insurance rates. Also, it may come as a surprise, but a cheaper car does not always mean cheap insurance. Coverage for a BMW 3 series is less costly than insurance on a Honda Civic.
2. Do not purchase unnecessary coverages. For example, carrying collision coverage on an older vehicle with less value is not recommended. If a new driver has an older vehicle the cost of this coverage may not justify the payout amount in the event of an accident.
3. Take advantage of discounts. Royce Williams Agency offers a number of Nashville car insurance discounts for new drivers that can help lower premiums like, good student and defensive driving discounts.
4. Keep a good credit rating and watch premiums plummet. Many car insurers are using credit as a major factor in determining auto insurance rates. This is becoming more of a factor while car insurance, like credit, becomes a bigger investment risk. Along with a maintaining good credit, once a plan is purchased new drivers should do their best to maintain a good driving record as this will help lower insurance premiums down the road.
5. Most importantly, make sure to buy the proper coverage. Royce Williams advises against taking the basic or minimum state limits just to save money. The minimum limits in the state of Tenn. are $25,000 per person for bodily injury/$50,000 per accident (which is the maximum to be paid if more than one person is injured) and $15,000 in property damage. Considering today's medical and new car cost, these amounts do not go very far. The difference in coverage will be the responsibility of the driver.
Royce Williams, principal of Royce William Agency emphasizes that there is no one size fits all car insurance coverage or plan. "It is important that new drivers thoroughly research everything that is available to them and find the best insurance to meet their needs. Regardless of time behind the wheel, new drivers and old should take the time to speak with an experienced insurance professional. There are literally thousands of coverage options and it is essential to find the right plan that offers the most financial security for individuals or a family."
For more information on Nashville car insurance, including available discounts and rates please contact Royce Williams Agency at, 615-356-4800.