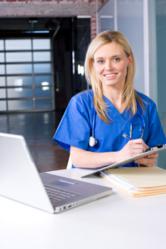 "Post-acute care providers should be motivated to focus on preventable, proactive efforts to shore up their role in reducing rehospitalizations. Consistent, accessible online training supports that effort." - Tamar Abell, President Care2Learn
Tampa, FL (PRWEB) October 22, 2012
Care2Learn, Inc., the leader in online continuing education, compliance training and record-keeping solutions for the senior care industry, announced the completion of its comprehensive series of courses for reducing rehospitalization today. The set of 14 courses represents the industry's first complete library of online training courses to follow the diagnoses for each care path outlined by the INTERACT II tool. Care2Learn is debuting the series of courses at the 2012 LeadingAge Annual Meeting in Denver, October 21-24.
INTERACT II (Interventions to Reduce Acute Care Transfers) are the interventions that improve the identification, evaluation and communication about changes in resident status. INTERACT II was first designed in a project supported by the Centers for Medicare and Medicaid Services (CMS) and is currently supported by a grant from the Commonwealth Fund. The Care2Learn modules address the health issues most associated with triggering rehospitalizations including congestive heart failure, myocardial infarction, urinary tract infections, COPD, Sepsis and delirium. Additional modules provide an overview of rehospitalization, review transition approaches, discuss evidence-based strategies for reducing rehospitalization and evaluate the use of advance directives in preventing rehospitalization.
"The Affordable Care Act's requirements for reducing rehospitalization is currently putting the onus on the hospital/acute care facility, but the post-acute care industry should expect they will eventually shoulder some of the responsibility," noted Tamar Abell, President, Care2Learn. "Post-acute care providers should be motivated to focus on preventable, proactive efforts to shore up their role in reducing rehospitalizations. Consistent, accessible online training supports that effort."
Care2Learn's courses support the ability for both sides – the acute and post-acute providers -- to understand their role and how they can improve not only the identification and evaluation of these diagnoses, but ultimately the care to reduce the rehospitalization. Each course is approximately 30-35 minutes long with the content geared toward nurses, LPNs and RNs. Each course incorporates a pre- and post-test and uses interactive exercises and real-life scenarios to demonstrate care practices. Care2Learn's complete course list for reducing rehospitalization includes:
1. Congestive Heart Failure (CHF) Management
2. Chronic Obstructive Pulmonary Disease (COPD) Management
3. Myocardial Infarction (MI) Management
4. Lower Respiratory Infection: Prevention and Management
5. Fluid and Electrolyte Imbalance: Prevention and Management
6. Sepsis: Prevention and Management
7. Fever: Nursing Management
8. A Meeting of the Minds: Assessing Mental Status Changes
9. Urinary Tract Infections: Prevention and Management
10. Transition of Care
11. Effective Communication
12. Preventing Bounce-Back to the Hospital
13. Preventing Rehospitalization in Long Term Care: Leadership Solutions
14. Preventing Rehospitalization in Long Term Care: Nursing Approaches
Abell continued, "As hospitals work to achieve lower rehospitalization rates, they will need to build relationships with specific post-acute providers that are proactive in their efforts to improve and better coordinate patient transitions. The Care2Learn courses are designed to provide the post-acute care industry with a comprehensive training program to reduce the need for rehospitalization and demonstrate their efforts to be the right partners for acute care providers."
About Care2Learn
Care2Learn delivers superior online education and training for the senior care industry and holds more than 70 state and national accreditations. Through its award-winning healthcare Learning and Performance Engine Care2Learn offers individual courses as well as large-scale corporate training solutions for healthcare organizations featuring customizable and easily accessible online universities with a full range of tracking and reporting features. With an online library exceeding 500 courses authored by more than 150 subject matter experts, Care2Learn serves more than 300,000 healthcare professionals in all 50 states and Canada. Founded in 2000 and acquired in 2007 by eLearning provider VectorLearning, Care2Learn is headquartered in Tampa, Florida and is the recipient of numerous community honors and industry rewards. In 2012 Care2Learn merged with healthcare eLearning and record-keeping provider Upstairs Solutions to provide even more products and services for its online users. For further information, visit http://www.Care2Learn.com or http://www.Care2LearnEnterprise.com.
###