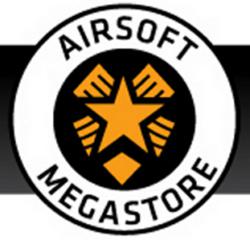 Irwindale, CA (PRWEB) October 22, 2012
The most trusted airsoft retailer in America, Airsoft Megastore, announced in early October 2012 the launch of their new Canadian online shopping experience. The leading online retailer of premium airsoft rifles, guns, pistols and tactical gear has become a reliable resource in the US for all things related to airsoft, and guarantees the lowest prices.
"We are very pleased to offer our products and services to our Canadian neighbours. It's an exciting opportunity since in the past it has been difficult to purchase airsoft products given the absence of reliable airsoft retailers in Canada," said Mike Zhang, CEO of Airsoft Megastore. "We look forward to providing the same great service that we're known for in the US, and watching the sport grow in Canada as a result."
Airsoft Megastore has tailored its shopping experience by categorizing Canadian-approved airsoft sniper rifles AEGs, and pistols into a unique category so that they may be easily found, and to take the guess-work out of the purchase. Additionally, Airsoft Megastore carefully monitors all Canadian orders to maintain these ethics; should a Canadian shopper place an order that includes non-Canadian-approved items, Airsoft Megastore will omit them from the order to avoid any issues in legality. All guns in the Canadian-approved category on AirsoftMegastore.com are pre-qualified, so that shoppers never need to purchase upgrade kits or add-ons. "It's extremely important to us to ensure the safety of our shoppers, and provide a seamless experience so that they can enjoy every aspect of their purchase," continues Zhang. All other airsoft gear including tactical vests, helmets and dot-sight accessories face no restrictions and can be shipped freely to Canada.
The Canadian shopping experience features the same great prices that Airsoft Megastore offers US-based shoppers, with up to 80% off retail prices backed by Airsoft Megastore's 125% price match guarantee. All Canadian orders are tax-free, and carry a 45-day warranty and 45-day return policy. Airsoft Megastore currently ships orders to Canada via USPS (United States Postal Service). Airsoft Megastore also extends its unique customer service initiatives with integrated media and technical support before, during and after all purchases.
Popular Canadian-approved items include the Full Metal M15A4 Armalite AEG by Classic Army, made entirely of steel and featuring a full size carbine, as well as an assortment of high-quality, affordable Airsoft AEGs made by manufacturers like CYMA and JG. The reinforced steel mock bolt on the Classic Army Airsoft rifle ensures full cycles with each shot, creating a distinctive blowback system that is able to hit targets over 150 feet away. It is lightweight, uses mini-type battery packs making it easy to carry. Also popular is the Kalashnikov Licensed Full Metal AK47 AEG rifle by Cyber Gun, in stock in limited quantities, and currently on price markdown for a limited time. This extremely realistic model features a full metal gearbox, and full metal barrel.
To shop these and other great models available in Canada and the US, visit AirsoftMegastore.com/Canada-Permitted.aspx today!
About Airsoft Megastore
Airsoft Megastore is North America's premier high-value supplier of Airsoft guns, gear and accessories, as well as high grade Airsoft BBs. Strategically based in Southern California, Airsoft Megastore keeps costs low with efficient bulk product importing from Airsoft manufacturers in Asia. The company is committed to bring Airsoft to the masses by making the sport more accessible.