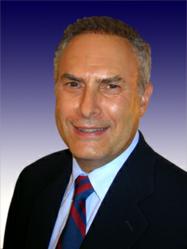 The best defense against outrageous vendor claims is adequate due diligence.
Rockville, MD (PRWEB) October 19, 2012
If you've ever been taken in by an engaging sales rep who will say just about anything to win your business, you're not alone. While shoppers have come to expect outrageous claims from car salesmen or cellular service providers, when it comes to shopping for business tools like construction software, most buyers expect straight talk. Yet a new report from CTS President Sheldon Needle points out that that's not always the case.
Needle's report, "Ten Outrageous Construction Software Vendor Business Practices," was recently released by CTS Guides, a leading publisher of construction software reviews, ratings and evaluation tools, and highlights 10 common claims made by software vendors that are either completely untrue or only partially accurate. Some examples include over-stating the software's capabilities or what is included is included in the maintenance agreement and making bogus custom programming claims.
According to Needle, these outrageous vendor business practices aren't always intentional. Sometimes, an inexperienced sales rep will inadvertently lead a construction software buyer astray because they don't fully understand the capabilities of the system they are selling. Other times, the buyer's needs may simply be out of alignment with the system being evaluated.
"The best defense against outrageous vendor claims is adequate due diligence," states Needle, an industry consultant with over 30 years of experience evaluating software for construction. "Software buyers that do their homework will be better prepared to ask the right questions during their software search, and better able to recognize when they aren't getting a straight answer from the vendor."
Contracting firms that are considering a construction software purchase can click here to read Needle's full report from the CTS website. Visitors are also invited to download CTS' free Construction Software Selection Kit.
ABOUT CTS GUIDES
Established in 1983 by Sheldon Needle, CTS was the first company to perform hands-on, independent evaluations of software for the middle market. Since then CTS has helped over 23,000 companies select new software and technology. Today, CTS offers software reviews, ratings, evaluation tools and expert advice that help contractors select new construction management software. The company's recourses are also widely used by CPAs, consultants and software resellers to assist their clients during the software selection process.
ABOUT SHELDON NEEDLE
A former CFO, consultant and software designer, Sheldon Needle has authored or co-authored more than 20 books on software selection and has contributed articles to major publications, including the Journal of Accountancy and Nation's Business. CTS was the very first company to do hands-on, independent evaluations of software for the middle market. Sheldon speaks with business owners and managers every day about construction software selection and makes personalized recommendations based on their needs and budget. He is widely known and respected throughout the business software community for his independence, integrity and software selection expertise.