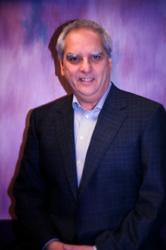 Rockville, MD (PRWEB) October 22, 2012
Steven N. Rice, D.D.S., uses the Piezosurgery system to cut bone without tissue and bone loss. Traditional methods of removing bone with drills and burs would result in some loss of both tissue and bone, no matter how precise and careful the periodontist is. However, whether bone is removed for the installation of dental implants or for other reasons, the bone and tissue that are not being targeted will be left intact.
The basic idea of the Piezosurgery system is the use of ultrasonics. The three-dimensional micro-vibrations are produced by a special instrument that allows for extreme precision. The instrument utilizes the ultrasonic vibrations to cut the bone tissue while at the same time the trauma to the surrounding soft tissue is minimized. This is because the ultrasonic frequency is designed to cut bone and not soft tissue. The tip cuts within a tight range, which is just what is needed for many procedures, such as crown lengthening and preparation for dental implants.
At the Advanced Laser Gum Surgery Institute of Washington, Dr. Rice is a periodontist that works hard to stay up with current technologies that will help him improve his services and that will make treatments easier for patients. He provides patients with advanced services that provide excellent results. Patients find that Piezosurgery techniques cause only minimal discomfort, and the lack of trauma to the soft tissue means that healing time is generally short.
Patients that are planning to have dental implants must undergo careful evaluation and often require some preparatory work before the implant can be surgically installed. Dr. Rice uses the latest technology for this preparatory work in order to increase his precision and reduce patient discomfort. To learn more about Piezosurgery or implants, go to http://www.advancedgumsurgery.com.
Advanced Laser Gum Surgery Institute of Washington is a periodontal practice offering patients personalized dental care for Rockville, Maryland since 1981. Dr. Steven N. Rice received a Doctor of Dental Surgery degree from the University Of Maryland School Of Dentistry. He continued his education as a General Practice Resident in the United States Army, where he was awarded a Medal of Commendation. He studied periodontics at the Medical College of Georgia and was recognized as Diplomate of the American Board of Periodontology upon completion. Dr. Rice is part of one percent of dental professionals providing the most recent FDA cleared laser procedure for gum disease and periodontal treatment. To learn more about Advanced Laser Gum Surgery Institute of Washington and their dental services visit their website at http://www.advancedgumsurgery.com and call (240) 747-7355.