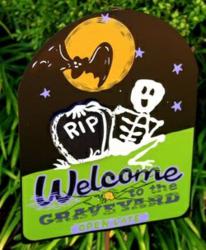 It is critical that parents and children take appropriate steps to ensure that their Halloween doesn't take a tragic turn.
Newport Beach, CA (PRWEB) October 21, 2012
Parents need to be more concerned this Halloween about trick-or-treaters getting hit by cars than tainted candy. According to an Oct. 16 news report in The Associated Press, safety experts say parents should be hyper-vigilant on Halloween Day as they keep an eye on their children, monitor candy hauls and make sure that they are visible and can see out of their masks.
The article states that since 1958, there have been about 100 reports of tainted treats, but 16 deaths just from 2006 and 2010 involving pedestrians under the age of 21 just on Halloween night. The report cites examples of cases in Utah, Texas, New Jersey, Colorado and Nevada where pedestrians were hit while crossing streets or walking along the road including instances where parents were hit and injured along with the children they were escorting.
It is critical that parents and children take appropriate steps to ensure that their Halloween doesn't take a tragic turn, says John Bisnar, founder of the Bisnar | Chase personal injury law firm. "First of all, it is important that children dress up in a manner that they are visible. Both costumes and treat bags should be marked with reflective tape. Everyone who is out after dark should carry a flashlight and parents particularly should look out for drivers behaving erratically and report them to the authorities."
Motorists who are out and about on Halloween night should also act responsibly, Bisnar says. "Drivers must come to a full stop at crosswalks and intersections where pedestrians are walking. It would also be a good idea to drive slowly in residential neighborhoods where there is a chance of children darting out into the street or from between parked cars. Please do not drink and drive. If you consume alcoholic beverages, please designate a driver or take a cab home."
About Bisnar | Chase
The California pedestrian accident lawyers of Bisnar | Chase represent victims of auto accidents, defective products, dangerous roadways, and many other personal injuries. The firm has been featured on a number of popular media outlets including Newsweek, Fox, NBC, and ABC and is known for its passionate pursuit of results for their clients. Since 1978, Bisnar | Chase has recovered millions of dollars for victims of auto accidents, auto defects and dangerously designed and/or maintained roadways.
For more information, call 800-561-4846 or visit http://www.california-lawyer-attorney.com for a free consultation.
Source: http://www.wbay.com/story/19834063/halloween-risks-cars-sports-not-tainted-candy