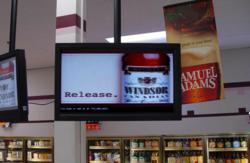 Digital signage customers can now easily create 3D presentations that can be used for advertising and marketing all within minutes!
Toms River, NJ (PRWEB) October 22, 2012
Presente3D, the stereoscopic 3D add-on for Microsoft PowerPoint, announced today that it released an updated version of its 3D presentation software. It can now be used in creating presentations for digital signage applications. In the latest version of Presente3D, it supports the creation of 3D slideshows through its integration into PowerPoint so that looping presentations can be made. Digital signage professionals can now start creating 3D presentations within minutes! No special requirement for hardware is necessary and it is available for a fraction of the cost of traditional 3D digital signage applications.
Support has been added for commonly used interlaced 3D for passive 3D displays which allow users to utilize less expensive 3D eyewear for viewing presentations. Digital Signage professionals also have the opportunity to display their 3D presentations on autostereo displays manufactured by Dimenco.
"Many of our customers have been using Presente3D for digital signage applications and with the latest release of Presente3D we have given them the support for easily creating presentations with software that they are using today." Alexei Chapko, Director of Business Development, Presente3D
New Features of Presente3D v1.1 Also Include:
- Slide show support for creating automatic looping presentations.
- Ability to run a previously exported presentation without re-exporting the whole presentation
- Interlaced stereo support now works with a variety of passive 3D displays and laptops
- Various bug fixes and usability improvements