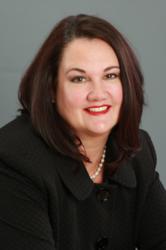 Ensuring clinical data and revenue integrity under ICD-10 requires a top-notch and fully engaged CDI program
Clearwater, Florida (PRWEB) October 22, 2012
After a thorough assessment of one's current CDI program, health information managers (HIMs) then must address eight essential "to-dos" to ensure successful transition to ICD-10, a coding and auditing expert stressed in a presentation Oct. 2 at the 2012 AHIMA Convention and Exhibit.
"Ensuring clinical data and revenue integrity under ICD-10 requires a top-notch and fully engaged CDI program," Angela Carmichael, assistant vice president of medical coding and auditing at Pyramid Healthcare Solutions, a leading provider of revenue cycle management services for the healthcare industry, told the group.
After an analysis that should cover areas such as employing skilled documentation specialists, evaluating CDI tools, workflow and opportunities for improvement, and determining physician support, Carmichael outlined an eight-step "to-do" list:
1. Provide both clinical documentation specialists and coders with ICD-10 awareness, developmental and role specific education vital to maintaining both case mix and productivity. "And don't stop there," Carmichael said. "Continuing education will be vital long after the ICD-10 go-live date of Oct. 1, 2014."
2. Conduct close monitoring of CMI after the go-live date. "Subtle changes will require investigation and denials will require evaluation to determine the root causes," she said.
3. Plan for additional training for the CDI and medical coding teams.
4. Keep quality, patient safety and severity as equal parts of your CDI program.
5. Consider performance enhancing tools, such as software driven CDI programs, computer assisted coding software (retro and concurrent), and EHR leverage for documentation alerts and query templates and notifications.
6. Conduct parallel software testing one year ahead of the conversion.
7. Work in both current ICD-9-CM and ICD-10 code sets to be acclimated.
8. Measure success working with new code sets.
Carmichael offered one additional tip.
"Embrace specificity," she said, "which should include benchmarking yourself to your peers with a CDI program, setting goals for targeted improvements and reviewing all payment schemes that base payment on coded data."
Carmichael possesses extensive experience in health information management, specializing in various payment methodologies, coding education, compliance and management. She holds multiple certifications, including Registered Health Information Administrator (RHIA), Clinical Documentation Improvement Practitioner (CDIP) and Certified Coding Specialist (CCS) for both hospital and physician services. She is an American Health Information Management Association-approved ICD-10-CM/PCS Instructor and Ambassador.
For more information on revenue cycle management services from Pyramid Healthcare Solutions, visit http://www.pyramidhs.com.