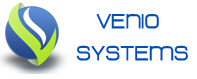 Manage Rising Legal Spend & Mitigate Risks through Integrated e-Discovery solutions
Fairfax, VA (PRWEB) October 20, 2012
Venio Systems is proud to participate and present in the 17th Annual Bridge-Way Client Conference. This 17th Annual Client Conference will be the most comprehensive meeting anywhere for Legal Operations and Corporate Governance Professionals. Venio Systems is pleased to team up with Bridge-Way for this landmark event.
Paul Iszard, Director Sales and Business Development will present "Manage Rising Legal Spend & Mitigate Risks through Integrated e-Discovery solutions." The presentation also addresses on earlier visibility of case, control and predictability on cost.
About Venio Systems
Venio Systems is a worldwide provider of e-discovery solutions specializing in providing leading corporations, law firms and the government sector strategies that bring performance, visibility and control to the e-discovery and litigation support process.
Media Contact
Venio Systems
Tel: +1 (888) 666-4476
Email: bimal(at)veniosystems(dot)com
For more information about Venio Integrated E-Discovery Solution", http://veniosystems.com/new/whitepaper.php